New Novel by Barbara Kingsolver '77 Set for November Release
June 17, 2012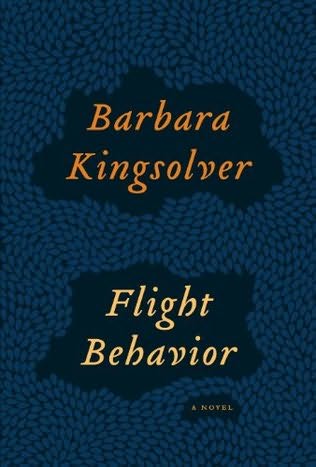 "The book is about catastrophe and disaster and the psychological triggers that lead us to look at evidence and accept or deny what we've seen," Barbara Kingsolver says of her new novel, Flight Behavior, which is due to be published in November by HarperCollins. The 1977 graduate tells Publisher's Weekly, "It's about how we see what we see and how our preconceptions influence what we see. We would like to believe that given the same evidence we would all see the same thing. But that's not true. The book examines how we decide what to believe."
Read more at the publication's website.
Barbara Kingsolver's acclaimed books include The Bean Trees; Animal, Vegetable, Miracle: A Year of Food Life;
Prodigal Summer; and The Lacuna, which received the UK's Orange Prize and the Library of Virginia's 13th Annual Library of Virginia Literary Award for fiction. The Poisonwood Bible was a finalist for the Pulitzer Prize and won South Africa's National Book Award. Kingsolver has been awarded the National Humanities Medal and every one of her books since 1993′s Pigs in Heaven has made the New York Times bestseller list.
A zoology (biological sciences) major at DePauw, Kingsolver received the LEAF Award for Lifetime Environmental Achievement in the Fine Arts from Duke University's Nicholas School of the Environment in April 2011.
Barbara Kingsolver delivered the 1994 commencement address at DePauw, and was also awarded an honorary doctoral degree during the ceremony. Access an MP3 of the complete address, which was titled "As Little Advice as Possible," here.
Back