Will Roess '79 Joins Heapy Engineering
August 20, 2012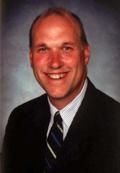 William J. Roess, a 1979 graduate of DePauw University, has joined Heapy Engineering in Kettering, Ohio, as planning services leader.
"Roess is a planning management and corporate development professional with a background that includes project financing expertise, strategic planning and administrative consulting," reports the Dayton Business Journal. "He previously was senior vice president-director with HOK Group Inc."
Will Roess was an English literature major and Rector Scholar at DePauw. He is active in his community and has served on the boards of Carillon Historical Park and the Montgomery County Arts and Cultural District.
Access the item at the publication's website.
Back