Ethics and Children's Literature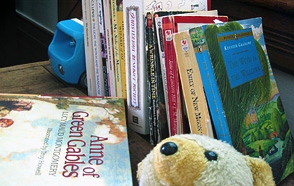 September 5, 2012
It has produced the widest-read books of all time, countless blockbuster film adaptations, and even took a prime spot in the opening ceremony at the 2012 London Olympics. Despite being, well, for kids, children's literature is largely written, published and purchased by adults.
For many reasons, children rarely have much say in the books written for them. So, Visiting Professor of Ethics Claudia J. Mills asked, what are the responsibilities of the father who hands down a dog-eared paperback to his son, or the author who weaves moral teachings into her stories?
Mills wears a few different hats. She holds a Ph.D. in philosophy, an M.L.S. focused on children's literature, and is a member of the faculty at the University of Colorado. She's a mother of two sons and the author of more than 50 children's books. Nevertheless, Mills knew she didn't have the answers to all of her questions. She also knew she wasn't the only person in search of them.
"Most people would consider children to be a vulnerable population," she says. "It matters to us as authors, editors, librarians, scholars, and parents what texts we share with children because we see children as still being in the process of being formed."
To address the ethical dilemmas adults face when they create and share books with children, Mills invited dozens of philosophers, scholars and children's book authors to Ethics and Children's' Literature: A Symposium, Sept. 13-16 at The Janet Prindle Institute for Ethics.
"DePauw provides such a wonderful opportunity for disciplinary intersections that I thought it would be perfect to organize a conference that would bring ethics together with children's literature," Mills says. "It's going to be fun to have the three different disciplinary perspectives brought to bear on the issues."
Among the conference's most notable attendees are its three keynote speakers, each a luminary in his or her field.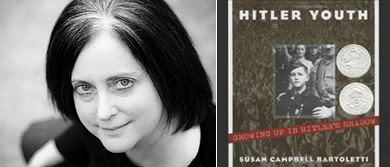 Susan Campbell Bartoletti has won numerous awards for her children's books, the Washington Post-Children's Book Guild Award for her body of work and the Sibert Medal from the American Library Association. What's more impressive is that, as a writer of nonfiction for children, Bartoletti doesn't shy away from serious topics. Her books Hitler Youth: Growing Up in Hitler's Shadow – a Newbery Honor recipient – and They Called Themselves the KKK: The Birth of an American Terrorist Group immediately distinguish them from casually read standbys of our youth. In Thursday evening's opening keynote address, Bartoletti will speak about "the moral importance of moving through fear in our daily lives and in the stories we tell."
"We all want to match our children with the right book, and we want to protect children from experiences that are especially disturbing," Mills says of Bartoletti's topic, "but, as they get older, we also want children to be disturbed in the right kind of way. If we have books that leave children utterly undisturbed by racism or injustice, then we haven't done our job either."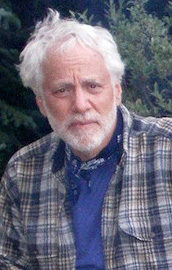 Thomas E. Wartenberg, professor of philosophy at Mount Holyoke College, is a leader in the movement to teach philosophy to children via children's literature. He created a course at Mount Holyoke in which his students teach philosophy to area elementary school children and is the author of Big Ideas for Little Kids: Teaching Philosophy through Children's Literature, as well as books on existentialism, the nature of art, and film as philosophy.
In his talk, "Teaching Ethics with Frog and Toad," Wartenberg will ask why picture books are "such a good means for initiating ethical discussions among young people."
"Wartenberg isn't trying to shape children morally, but to get children to think about ethics and philosophy using children's books," Mills says. "These texts, which look like simple children's stories, raise questions about what it means to be brave or what it means to be a friend that are ethically rich."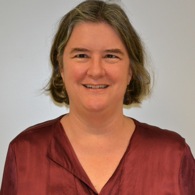 Claudia Nelson, professor of English at Texas A & M University, is a leading scholar of the history of children's literature and president-elect of the Children's Literature Association. She is author of Family Ties in Victorian England; Little Strangers: Portrayals of Adoption in America, 1850-1929; and Boys Will Be Girls: The Feminine Ethic and British Children's Fiction, 1857-1917, as well several other critically acclaimed titles.
Nelson will speak about the "golden deeds" genre in children's literature written from the mid-19th century until shortly after World War I. These books contained short stories about historical figures – mostly children – and sought to teach important virtues by example. In her talk, Nelson will explore what these stories and the particular virtues they contained tell us about how adults of the period thought of childhood and how we moralize through children's literature.
In addition to the three keynote speakers, more than 30 other presenters will speak during the four days of the conference. Mills has planned the event so that no single viewpoint will dominate the discussion. Learning ethical behavior is important for any child, she says. So is having fun.
"What's interesting about ethics is we can put forth the view that no matter what we do in life, everybody needs to think ethically," she says. "And this is a chance for authors, teachers, librarians and scholars to think ethically about what we do when we share literature with children. But we also have this history of being didactic and shoving morals down kids' throats. So, we want to think ethically about children's literature, but we can also think about whether we should just relax and lighten up and have fun, and I'm hoping some of those questions will come up."
Ethics and Children's Literature: A Symposium takes place Sept. 13-16 at The Janet Prindle Institute for Ethics. Except for lunches and dinners for registered participants, all sessions are free and open to the public. Visit www.eclconference.org for a full program.
Back