Award-Winning Poet Micah Ling '03 to Keynote 'WordFest 2012'
November 11, 2012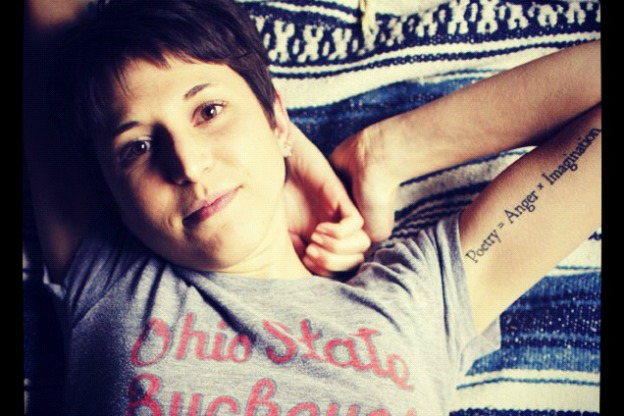 Award-winning Indiana poet Micah Ling, a 2003 graduate of DePauw University, will deliver the keynote address at WordFest 2012: Wabash Valley Creative Writing Symposium. The event, staged by Arts Illiana and the Vigo County Public Library, will take place on Saturday, December 1, at the library in downtown Terre Haute. Ling will also present a prose poetry workshop, "When to Break and When to Hold."
Other participants in the event will include the current Indiana Poet Laureate, Karen Kovacik.
The recipient of the Indiana Emerging Author Award for 2011, Micah Ling has published three collections of poetry: Three Islands, Sweetgrass, and Settlement. She majored in English (writing) at DePauw and earned an M.A. in 20th Century American Literature and the M.F.A. in poetry at Indiana University. Ling has taught at DePauw, Indiana University, Butler University and Franklin College, and recently accepted a position in the English department at Fordham University in Manhattan.
There is a $20 registration fee for WordFest 2012, which includes a morning and afternoon workshop, the panel discussion, and lunch. High school and college students will be able to register at a reduced fee. People interested only in attending Ling's keynote address and lunch can also pre-register for $10. Learn more here or by calling Arts Illiana at (812) 235-5007.
Back