Sarah Gerkensmeyer '01 Authors What You Are Now Enjoying
April 7, 2013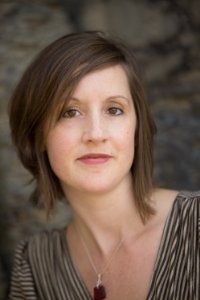 What You Are Now Enjoying, a collection of short stories by Sarah Gerkensmeyer, a 2001 graduate of DePauw University, features "surreal elements, often taking readers to unexpected places with surprising results," reports the Observer of Dunkirk, New York. Gerkensmeyer's work was the winner of the 2012 Autumn House Press Fiction Prize.
"Her stories have appeared in several journals, including the Massachusetts Review, Hayden's Ferry Review, North Dakota Quarterly, and more," writes Rebecca Schwab. "She was a finalist for the 2011 Cavino Prize for Fabulist Fiction, judged by well-known author Aimee Bender, and was awarded a waiter scholarship to the Bread Loaf Writers' Conference in Vermont."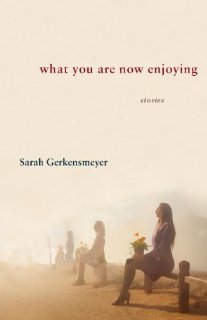 The newspaper piece notes, "Gerkensmeyer, like many authors, has been telling stories for as long as she could talk. She feels lucky to have encountered encouraging professors at DePauw University, where she earned an undergraduate degree in creative writing. She went on to graduate from Cornell University's M.F.A. program, and has been developing her craft ever since, despite the demands of teaching creative writing at Fredonia State University and raising her young sons Simon and Charlie with husband Andrew Cullison. She admits that finding space in her schedule to work on her fiction is challenging, but makes sure to use what time she does have to her advantage.
"For the past few years, I've found myself writing intensely during short pockets of time," says Gerkensmeyer, who graduated from DePauw summa cum laude. "I have a very generous husband who has sent me to artists' colonies for two weeks at a time during three winters ... Each time I'm away from my family, I know that I have to take as much advantage of that time as possible. I'll sit in my studio for hours and hours caught up in a very strange mix of emotions -- missing my family terribly, but also high on the rush of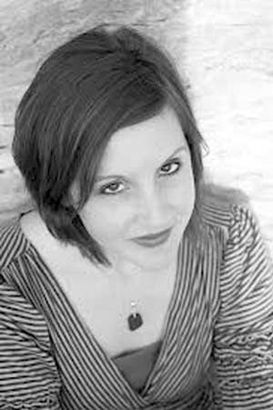 writing and being back inside my stories."
Access the piece at the Observer's website.
Novelist Stewart O'Nan observes, "The smart, funky, well-turned stories in What You Are Now Enjoying keep the reader not just guessing and leaning forward but in a perpetual state of wonder. Sarah Gerkensmeyer is an original, a sneaky sorceress of a storyteller."
Learn more about the book at Amazon.com.
Back