Anne Keller '96 Returns to Her Family's Roots
August 16, 2013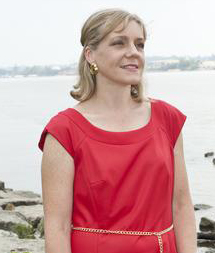 "Anne E. Keller's family has been farming since her forebears arrived in Jackson County, near Seymour, Ind., more than 150 years ago, and she has never quit working closely with her mother on the family farm's day-to-day operations," reports Louisville, Kentucky's Business First. "But for more than a dozen years, her help came from afar." (photo by Ron Bath/Business First)
The story on Keller, a 1996 DePauw University graduate, tells of how "a college internship with Indiana's former U.S. Rep. Lee Hamilton left her with 'Potomac Fever,' and soon after graduating from DePauw University (Hamilton's alma mater, too), she headed for Washington, D.C., to work in media and public affairs." Cary Stemle reports that Keller was a congressional aide for congressmen Baron Hill and Charles Stenholm, then served as director of communications for the American Feed Industry Association.
Now the senior director of business development in economic development for One Southern Indiana, she is back in the area where she grew up and where her family has farmed since the mid-1800s.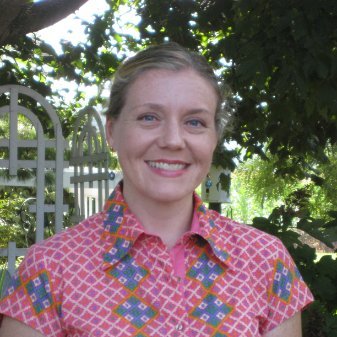 She tells the publication, "My mother, Mary Elisabeth Keller, manages the farm full time from her kitchen table. I have always been relatively interested in and involved in the operations. When I was away, I'd fly home every four to six weeks. We grow corn and soybeans and have (a) small number of beef cattle. I'm the first member of my direct lineage to not make my entire living from agriculture."
The full piece is available at Business First's website.
Learn more about Anne Keller, who majored in English (writing) and was a Media Fellow at DePauw, in this recent story.
Back