Doug Frantz '71 Named Assistant Secretary for Public Affairs at State Dept.
September 4, 2013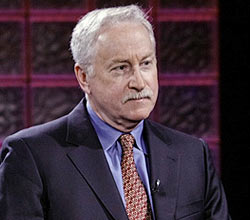 Doug Frantz, a 1971 graduate of DePauw University, has been appointed assistant secretary for public affairs at the U.S. Department of State. Frantz is the former managing editor for the Los Angeles Times who most recently served as national security editor for the Washington Post.
He rejoins Secretary of State John Kerry. He previously worked with the former U.S. Senator as an investigator for the Senate Foreign Relations Committee, which Kerry chaired.
Access the White House's announcement here.
An English composition major at DePauw, where he is honored on the University's Media Wall of Fame, Douglas Frantz has also been an investigative reporter for the Chicago Tribune and an editor and foreign correspondent for the New York Times. As a

member of the New York Times investigative reporting team, he won the 2002 Pulitzer Prize for Public Service after the 9/11 terrorist attacks. He is also a two-time Pulitzer finalist and he is the author or co-author of 10 books, including Fallout: The True Story of the CIA's Secret War on Nuclear Trafficking.
In September 2008, Frantz returned to his alma mater to moderate a DePauw Discourse session with former secretary of state Madeleine Albright. A summary of the event can be found in this previous story.
Back