Gretchen Cryer '57 Directing Musical Tribute to Laura Nyro
September 26, 2013

Gretchen Cryer, a 1957 graduate of DePauw University, is director of To Carry On... a Tribute to the Life and Music of Laura Nyro. The production, written and performed by Mimi Cohen,will open on the 66th anniversary of Nyro's birth, Friday, October 18. It will run through Sunday, October 27, for six performances the TBG Theatre, 312 West 36th Street, in New York City.
A powerful performer and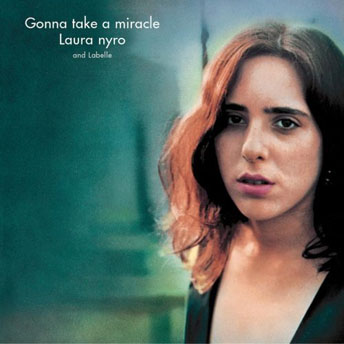 songwriter, Nyro's songs include "And When I Die," popularized by Blood, Sweat and Tears; "Wedding Bell Blues," which was a smash hit for the 5th Dimension; and "Stoney End," which Barbra Streisand covered. Laura Nyro died of ovarian cancer in 1997 at age 49.
Cryer -- an English (literature) major as an undergraduate -- and her DePauw classmate, Nancy Ford '57, wrote and starred in I'm Getting My Act Together and Taking It On the Road, which was a late '70s sensation. Cryer was honored with the Joseph Jefferson Award for Best Actress and the cast album received a Grammy nomination. Ford and Cryer have also collaborated on Now Is the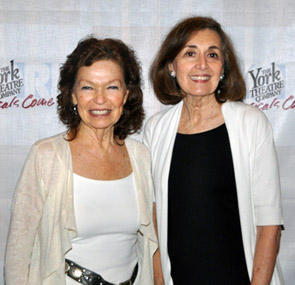 Time for All Good Men, The Last Sweet Days of Isaac (recipient of an Obie Award for Best Musical), Shelter, The American Girls Revue and Anne of Green Gables, among others, and have recently completed a follow-up musical, Still Getting My Act Together.
Read more about To Carry On... here.
Gretchen Cryer and Nancy Ford (seen together at right) also wrote Einstein & the Roosevelts, which premiered at DePauw in 2008.
Back