Ed Garnes Jr. '99 Featured in Documentary Premiering Next Week
January 13, 2014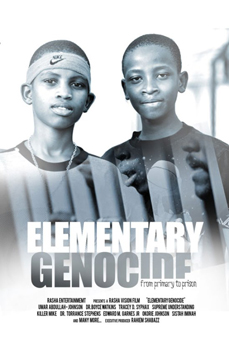 Edward M. Garnes Jr., a 1999 graduate of DePauw University, is featured in a new documentary, Elementary Genocide: From Primary to Penitentiary. The film, produced by Rahiem Shabazz, will premiere next Monday, January 20, at Atlanta's Plaza Theater located at 1049 Ponce de Leon Avenue. After the screening, Garnes will join in a roundtable discussion with Shabazz and others who created the film.
An English (writing) major at DePauw and founder of From Afros to Shelltoes, Ed Garnes holds an M.A. in counseling from Michigan State University. He contributed essays to the anthologies, Where Did Our Love Go and Not In My Family: AIDS in the African American Community.
"It was important for Ed Garnes Jr. to appear in Elementary Genocide
because of his devotion to redress the systematic and racist disparities among African-American students," Shabazz says. "By speaking to the needs of today's youth, Ed Garnes perfectly illustrates the power of change. Garnes' social concern is well documented in his community activism, writings and speeches."
Learn more about Ed Garnes (pictured at left) in this previous summary.
Back