Sidney Showalter '64 Authors The Single Man's Housecleaning Playbook
July 3, 2014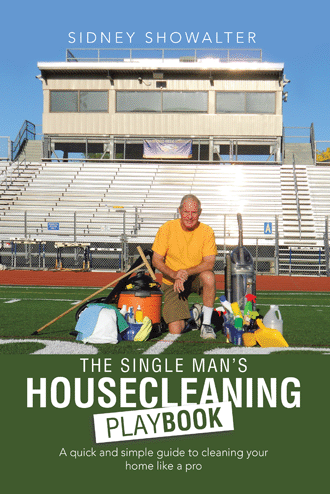 Sidney H. Showalter II, a 1964 graduate of DePauw University, has published The Single Man's Housecleaning Playbook.
The new book "is a quick and simple guide to correctly cleaning your home like a pro, drawn from Showalter's life experiences, research and trial and error," reports Florida's Naples Daily News. "The first part of the book tells the story of what the author went through while cleaning his house after his house cleaner broke her arm. 'The Playbook' puts together strategies, executions and lists of the equipment necessary into a handy and useful game plan. Included with the tips for effectiveness and efficiency is a bit of cleaning trivia which might come in handy during 'pregnant pauses' at a cocktail party."
The newspaper points out that Showalter "graduated from DePauw University with a bachelor's degree in economics with minors in English and psychology. He served as a naval officer on the aircraft carrier U.S.S. Saratoga during the Vietnam War; worked in campaign management for local, state and federal elections; sold real estate, and worked in landscape construction. In 1985 he established Showalter Landscaping & Irrigation Inc. in Naples and served as its president for 23 years. He retired in 2008 and lives in Naples."
Learn more about the book here.
Back