NY Times Notes President Obama's Luncheon with Five Admired Novelists, Including Barbara Kingsolver '77
January 16, 2017
In a New York Times article headlined "Obama's Secret to Surviving the White House Years," it is noted that the president "had lunch last week with five novelists he admires," among them Barbara Kingsolver. "He not only talked with them about the political and media landscape, but also talked shop, asking how their book tours were going and remarking that he likes to write first drafts, long hand, on yellow legal pads."
Kingsolver, the award-winning author of The Poisonwood Bible, Flight Behavior and The Bean Trees, among other books, is a 1977 graduate of DePauw University.

The Times article by Michiko Kakutani begins by stating, "Not since Lincoln has there been a president as fundamentally shaped -- in his life, convictions and outlook on the world -- by reading and writing as Barack Obama. Last Friday, seven days before his departure from the White House, Mr. Obama sat down in the Oval Office and talked about the indispensable role that books have played during his presidency and throughout his life -- from his peripatetic and sometimes lonely boyhood, when "these worlds that were portable" provided companionship, to his youth when they helped him to figure out who he was, what he thought and what was important."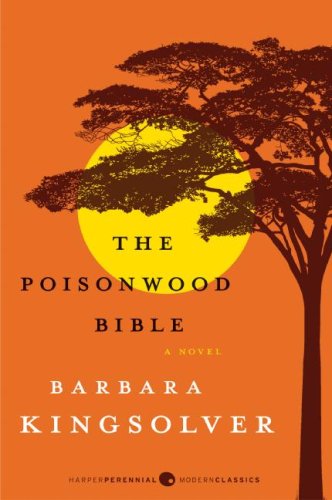 Access the piece at the newspaper's website.
A zoology major at DePauw, Barbara Kingsolver received the National Humanities Medal in 2000 and the 2010 Orange Prize. She will be inducted into the Kentucky Writers Hall of Fame February 2.
She said in a PBS documentary, "I wanted to go somewhere far away and exotic, so I went to DePauw University in Indiana. All the scales fell from my eyes; it was wonderful."
Kingsolver delivered the 1994 commencement address at her alma mater, "As Little Advice as Possible." You can see and hear the speech below.
Source: New York Times
Back