Pulitzer-Winning Playwright Tony Kushner at DePauw on April 20
April 10, 2017
Tony Kushner, winner of the Pulitzer Prize for Drama for his play Angels in America: A Gay Fantasia on National Themes, will come to DePauw University on Thursday, April 20, to keynote DePauw's annual National Undergraduate Honors Conference for Communication and Theatre. At 8 p.m., Kushner will engage in a conversation with Deborah R. Geis, Raymond W. Pence Professor of English. The program will take place in Moore Theatre, located within the Green Center for the Performing Arts, and is free and open to all.
The program will include a question-and-answer session with the audience. Kushner will have books available for sale, which he will sign following the conversation.
Born in New York City, and raised in Lake Charles, Louisiana, Kushner is best known for his two-part epic, Angels In America. His other plays include A Bright Room Called Day, Slavs!, Hydrotaphia,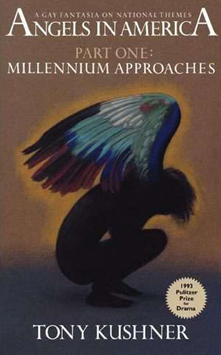 Homebody/Kabul, and the musical Caroline, or Change. In 2012 he wrote the screenplay for Steven Spielberg's movie Lincoln, which was nominated for an Academy Award, and won the New York Film Critics Circle Award, Boston Society of Film Critics Award, Chicago Film Critics Award, among other honors.
Kushner's books include But the Giraffe: A Curtain Raising and Brundibar: the Libretto; The Art of Maurice Sendak: 1980 to the Present; and Wrestling with Zion: Progressive Jewish-American Responses to the Palestinian/Israeli Conflict, co-edited with Alisa Solomon. His recent work includes a collection of one-act plays entitled Tiny Kushner, and The Intelligent Homosexual's Guide to Capitalism and Socialism with a Key to the Scriptures.
Kushner is the recipient of a Pulitzer Prize for Drama, an Emmy Award, two Tony Awards, three Obie Awards, an Arts Award from the American Academy of Arts and Letters, a PEN/Laura Pels Award, a Spirit of Justice Award from the Gay and Lesbian Advocates and Defenders, a Cultural Achievement Award from the National Foundation for Jewish Culture, a Chicago Tribune Literary Prize for lifetime achievement, the 2012 National Medal of Arts, and the 2015 Lifetime Achievement in the American Theater Award, among many others.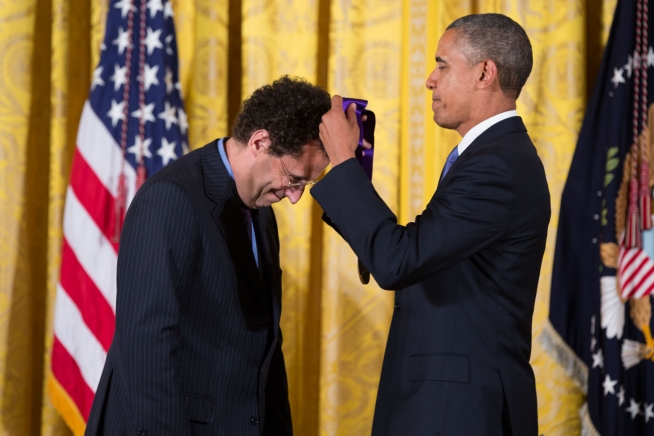 In September 2008, Tony Kushner became the first recipient of the Steinberg Distinguished Playwright Award, the largest theater award in the U.S. He is the subject of a documentary film, Wrestling with Angels: Playwright Tony Kushner, made by the Oscar-winning filmmaker Freida Lee Mock.
The New Yorker's John Lahr wrote that Kushner "gives voice to characters who have been rendered powerless by the forces of circumstances -- a drag queen dying of AIDS, an uneducated Southern maid, contemporary Afghans -- and his attempt to see all sides of their predicament has a sly subversiveness. He forces the audience to identify with the marginalized -- a humanizing act of the imagination."
Back