Filmmaker Henry Johnston '14 Discusses King Rat with Indianapolis Monthly
July 18, 2017
"I think there's a lot of draw to filming in Indiana right now," Henry Johnston, director and writer of King Rat, tells Indianapolis Monthly. "I grew up in Indiana and I love it so much. I'd love to film everything here," adds the 2014 DePauw University graduate.
In a story on the Indy Film Fest, which opened July 13 and includes Johnston's film, the publication notes, "Johnston's film tells the story of an aimless college senior (Julian Hester) terrified to face the realities of post-college life. In his final days on campus he befriends the commencement speaker (Bradley Grant Smith), a washed-up filmmaker trying to find new direction. Shot at Johnston's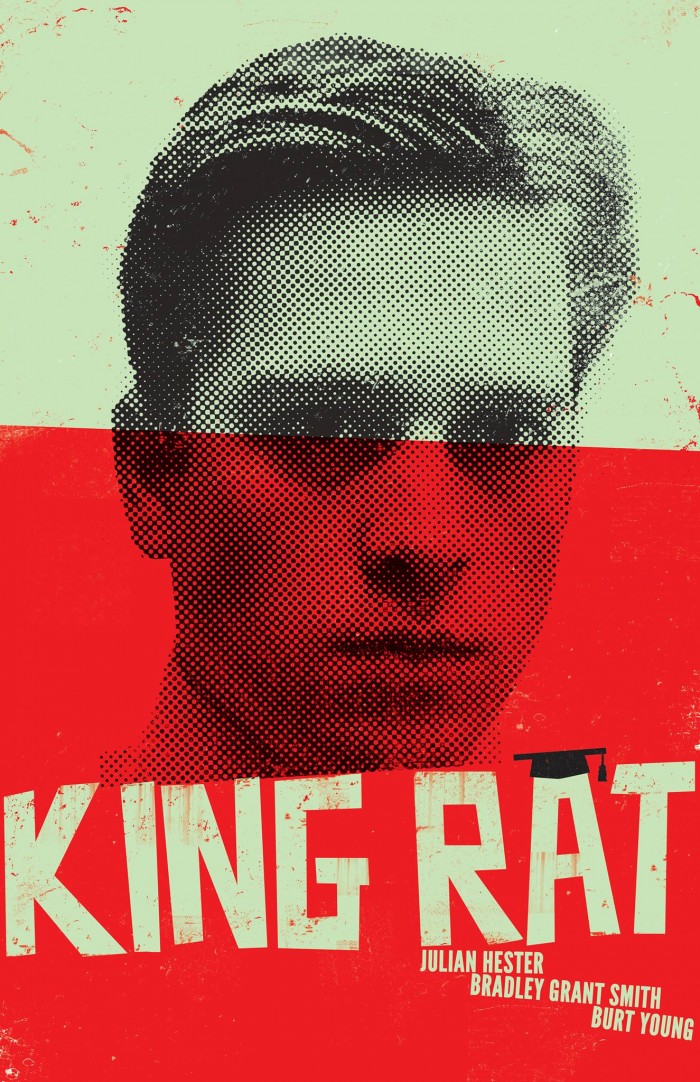 alma mater, DePauw University, the film isn't autobiographical but does deal with the filmmaker's fears of living with the choices he's made in life. He expands on this by saying that his picture, 'Deals with the 'what if I hadn't stayed with my now-wife and focused on this career instead.'"
Sydney Allen and Brian Powers write, "Johnston also discussed how the commencement speaker at his own graduation ceremony was actor Kal Penn and how, 'I thought it would be cool to be friends with him, so King Rat is loosely based on my imaginary friendship with Kal.'"
Read the complete article at the magazine's website.
Produced by Alex Thompson '12 and filmed on and around the DePauw campus, King Rat also stars Julian Hester and Burt Young (whose previous credits include Rocky) and includes many contributions from DePauw students, alumni, faculty and staff. It was shot during the spring and summer of 2015 on campus, which is called Asbury University in the film, a play on DePauw's original name.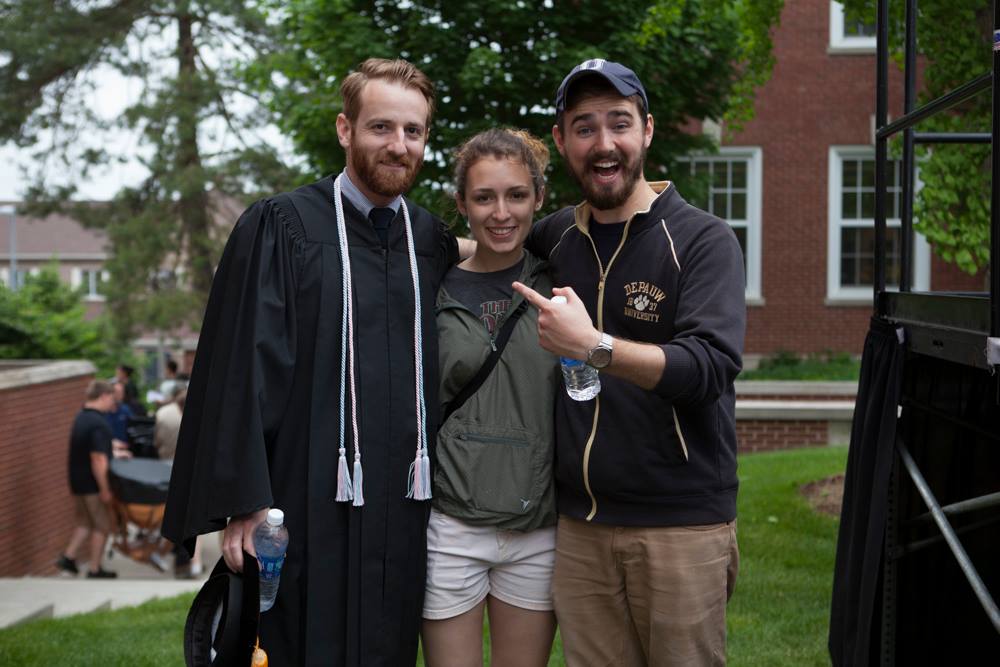 Learn more in this recent story.
An English (writing) major at DePauw, Henry Johnston teaches English at University High School of Indiana.
In April 2016, Thompson, Johnston, and their director of photography, Zoe Lubeck, came to DePauw for an advanced test screening of their film. Read more here.
Source: Indianapolis Monthly
Back