Prof. Greg Schwipps '95 Among Presenters at First Kent Haruf Literary Celebration
August 10, 2017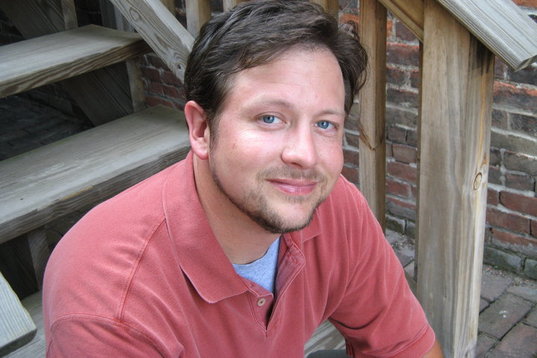 Greg Schwipps, professor of English at DePauw and 1995 graduate of the University, will be among the presenters at the inaugural Kent Haruf Literary Celebration. The event will take place September 22-24 at the SteamPlant Event Center in Salida, Colorado. Schwipps, and award-winning author, was a student of Haruf, a "charismatic, award-winning novelist who made his home in Salida until his death in 2014," according to the Alamosa Valley Courier.
The program's sessions "will offer informative presentations and discussions of central themes, characters and relationships in Haruf's novels; his distinctive style and method of crafting his works; and the geography and culture of Colorado so central to his stories ... Haruf's works have received many honors, including the Wallace Stegner Award, the Colorado Lifetime Achievement Award, Whiting Award, a New York Times Notable Book Award, the Mountains and Plains Booksellers Award for Fiction, and the Spirit of the West Book Award."

Haruf (pictured at left) visited DePauw in 2007.
Read more at the newspaper's website.
Greg Schwipps was awarded the 2010 Eugene and Marilyn Glick Indiana Authors Award for "Emerging Author" for What This River Keeps. He also co-authored an edition of Fishing for Dummies. The professor addressed DePauw's Class of 2015 at the University's opening convocation in August 2011, summarized in this article. Video of the address is also embedded below.
Back