Aidan Catellier '19 Spent Winter Term in Ireland at The Gaiety School of Acting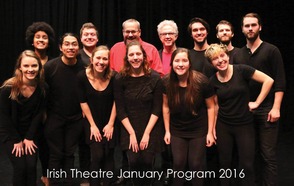 March 9, 2016
A study abroad opportunity at The Gaiety School of Acting, The National Theatre School of Ireland led Aidan F. Catellier '19 to Dublin during Winter Term in January 2016 for an experience of a lifetime. The school is a nonprofit organization that was founded in 1986 and is widely regarded as Ireland's premier training facility for actors in theatre, film and television.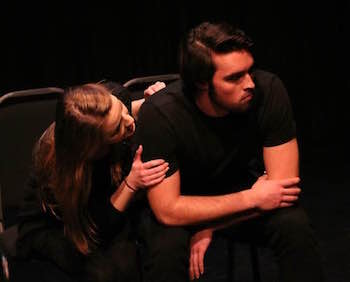 Catellier took advantage of the opportunity for several reasons. "The Gaiety School of Acting has a great reputation with a lot of wonderful actors coming out of its program," he says. "I went to work on my acting skills, to challenge myself to become a better actor, and also to visit my cousins."
A typical day during the three-week program consisted of visiting museums in the morning and discussing various aspects of Irish culture that the students were studying. In the afternoon, they attended an acting class and work on various Irish playwrights' pieces.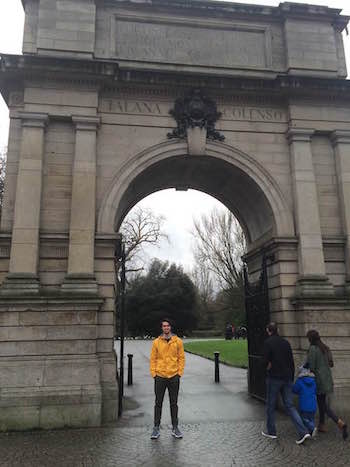 Catellier describes the experience as extremely beneficial because he had never taken a formal acting class before. "I was encouraged to push myself in different characters rather than stay within one character," he says. "This opportunity allowed me to grow not only as an actor, but as a performer.
"I'd recommend the program to anyone who has acting experience and is looking for new ways to improve their skills," he says. "It's also a great way to travel abroad. Dublin is full of history and tradition, and for me personally, it was wonderful to see family. I couldn't have asked for a better Winter Term experience."
For more information about Extended Studies, including Winter Term, visit this website.