Prof. Emeritus James Gammon Named IPALCO 'Environmentalist of the Year'
October 6, 2000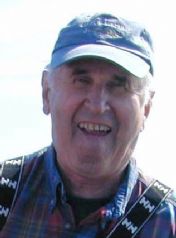 October 6, 2000, Greencastle, Ind. - James Gammon, professor emeritus of biology at DePauw University, has been named the 2000 Environmentalist of the Year by IPALCO, the parent company of Indianapolis Power & Light Company.
Gammon joined the DePauw faculty in 1961 as a professor of zoology in the department of biological sciences. He is recognized for his participation in numerous state and federal government studies on the aquatic biology and ecology of Indiana's rivers and streams, and as one of the experts in his field.
"Dr. Gammon, through his work, his studies, his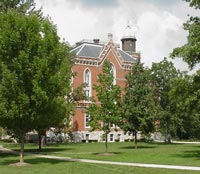 writings, his teaching and his commitment to Indiana's environment, has demonstrated that he is an outstanding guardian of our Hoosier environmental resources and a worthy recipient of this honor," said Susan Hanafee, IPALCO vice president, corporate affairs.
The award is given annually in memory of Bob Klawitter, Hoosier environmentalist and president of Protect Our Woods, who passed away in 1996.
More coverage of this award is available at the IPALCO web site.
Back