Judy Shepard, Mother of Hate Crime Victim, to Speak at DePauw
October 11, 2000
October 11, 2000, Greencastle, Ind. - Judy Shepard -- whose son's death sparked national outrage and calls for laws against hate crimes -- will speak on the prevention of hate crimes at DePauw on November 2, at 1 p.m. in Kresge Auditorium. The event is free and open to the public.
On October 8, 1998, Judy and Dennis Shepard were awakened in the middle of the night in Saudi Arabia, where Dennis works, by a telephone call no parent should ever have to receive. What they heard changed their lives forever. Their eldest son, Matthew, was in a coma after having been brutally attacked -- because he was gay.
The distraught parents flew to Ft. Collins, Colorado and met up with their youngest son, Logan, to visit Matthew in the hospital. On October 12, Matthew passed away. Fighting for social justice was central to who Matthew Shepard was and it was a significant part of his life.
In the aftermath of his death, Judy and Dennis Shepard started the Matthew Shepard Foundation (www.matthewsplace.com) to help carry on Matthew's legacy by embracing the causes their son had championed. This includes working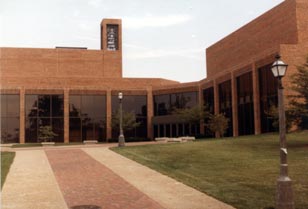 for gay and lesbian equality and helping to prevent hate crimes.

Ms. Shepard has appeared before the Senate Judiciary Committee in
support of the Hate Crimes Prevention Act and has appeared in several public service announcements aimed at curbing anti-gay violence and promoting a greater understanding of gay issues. She is determined to use her grief over her son's death to make a difference -- to do what she can to ensure no parent will have to endure what she has. She has made the prevention of hate crimes the focus of her efforts and is now speaking to audiences nationwide about what they can do to make their schools and communities safer for everyone, regardless of their race, sex, religion, or sexual orientation.
She will bring her moving and inspiring message to DePauw's campus on Thursday, November 2 at 1 p.m. in Kresge Auditorium. Contact the Campus Life Office at (765) 658-4850 for additional information.
Back