Berlin Philharmonic Wind Quintet to Perform at DePauw
October 11, 2000

October 11, 2000, Greencastle, Ind. - As part of the Performing Arts Series, the Berlin Philharmonic Wind Quintet with guest pianist John Nakamatsu will perform a program featuring the works of Mozart, Reicha, Taffanel and Poulenc on Wednesday, October 18.
The recital is scheduled at 7:30 p.m. in the Performing Arts Center in Thompson Recital Hall. Admission is $8 for adults and $5 for senior citizens and students, free for DePauw students with ID as long as seats are available.
The quintet was founded in 1988 and is the first permanently established wind quintet in the Berlin Philharmonic's rich tradition of chamber music. The ensemble has toured Europe, the United States, South America, Israel, Japan and the Far East, and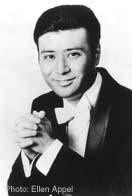 performs frequently at notable festivals in Berlin and Salzburg.
The ensemble has been well received in recent performances. The Indianapolis Star called their performance "Superb...Dazzling... Astonishing in shifts of tempo and dynamics." The Chicago Tribune noted their "Pure-toned instrumental textures, smoothly blended enemble and sterling musicianship."
Pianist Nakamatsu is the gold medal winner of the 1997 Cliburn International Piano competition.
For up-to-date information about music events in the Performing Arts Center, visit the School of Music calendar or call (765) 658-4379.
Back