Thurgood Marshall to be Topic of Public Lecture at DePauw
October 18, 2000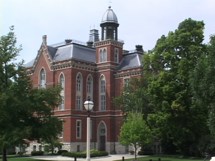 October 18, 2000, Greencastle, Ind. - Alex Willingham, professor of political science and director of multicultural affairs at Williams College in Williamstown, Mass., will give a lecture on "Reconceptualizing the 20th Century Through the Life of Thurgood Marshall" on Wednesday, October 25, at 4:15 p.m. in the Pulliam Contemporary Media Center, Watson Forum, at DePauw University. The lecture is open and free to the community.

Willingham specializes in Black political thought, black politics, civil rights and voting rights. In addition to a 30 year academic career, Willingham has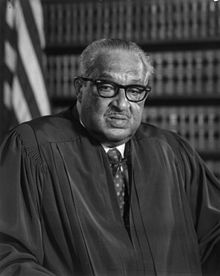 provided expert witness in major voting rights cases over the last 20 years.

In 1967, President Lyndon Johnson appointed Thurgood Marshall as an associate justice on the United States Supreme Court. The first black person to serve on the Court, Marshall retired in 1991.

In addition to arguing before the Court as Johnson's Solicitor General, Marshall earned his reputation as the lead attorney for the NAACP Legal Defense Fund in such landmark cases as Smith v. Allright (1944) and Brown v. Board of Education of Topeka, Kansas (1954).
Back