NPR Humorist David Sedaris to Visit DePauw
October 30, 2000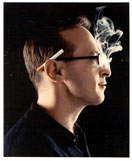 October 30, 2000, Greencastle, Ind. - Best-selling author and NPR humorist David Sedaris visits DePauw on Thursday, November 9, for two appearances, a 1 pm convocation in Meharry Hall and a 4:15 pm question and answer session in Watson Forum. Both events are free and open to the public.

David Sedaris made his comic debut recounting his strange-but-true experiences of being a Macy's elf clad in green tights, reading his SantaLand Diaries on National Public Radio's Morning Edition. Sedaris' sardonic humor and incisive social critique have since made him one of NPR's most popular and humorous commentators.
At the end of each of his commentaries, David Sedaris was identified as an apartment cleaner in New York City. But Sedaris isn't "just a working Joe who happens to put out these perfectly constructed pieces of prose," as Morning Edition's former producer Ira Glass puts it. The great skill with which Sedaris slices through euphemisms and political correctness proves that he is a master of satire. Everywhere he goes David Sedaris delights his audience with his irreverent style and great humor.

"On the air, Sedaris' shrewd, wickedly funny pieces prick up your ears; his tart voice never gets lost in NPR's Sargasso Sea of sincerity. On the page, Sedaris seems even more accomplished; this slim volume (Barrel Fever) establishes him as one of America's most prickly, and most delicious, young comic talents," noted the Washington Post.

In addition to his commentaries on NPR's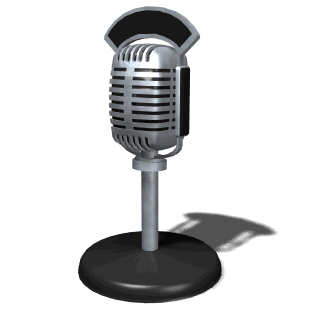 Morning Edition, Sedaris is the author of the best sellers Barrel Fever and Naked. His other book, a collection of Christmas related stories, is entitled Holiday on Ice. David and his sister, Amy Sedaris, have collaborated under the name The Talent Family and written several plays which have been produced at La Mama and at Lincoln Center in New York City. These plays include Stump the Host, Stitches, One Woman Shoe, which received an Obie Award, and Incident at Cobbler's Knob.
David Sedaris taught writing at the Art Institute of Chicago for two years, and his essays appear regularly in the New Yorker and Esquire. Sedaris' original radio pieces can often be heard on public radio's This American Life, distributed nationally by WBEZ in Chicago. David Sedaris currently resides in Paris.
Back