DePauw Students Safe in Nicaragua After Central American Quake
January 15, 2001
January 15, 2001, Greencastle, Ind. - Twenty four DePauw University students, who are spending their Winter Term in Service in Siuna, Nicaragua, approximately 400 miles from the epicenter of a major earthquake in El Salvador, are said to be safe and unscathed.
James S. Rambo, chairman of DePauw's department of modern languages, and faculty sponsor of the trip, called to his home in Greencastle to report that everyone is fine. Rambo says he and his students felt the tremor, a magnitude 7.6,quake, which has left at least 400 people dead. Half of the two dozen students are working in medical clinics, the other half are building a health clinic. The DePauw group is working closely with the University of the Autonomous Region of the Caribbean Coast of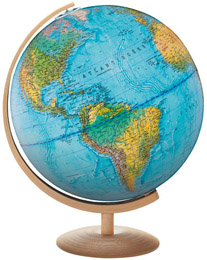 Nicaragua. Recently created, the university is the first in the region.
Siuna is located in southern Nicaragua, on the Caribbean coast. It is one of the most impoverished areas of Nicaragua, with dirt streets, small wooden homes, no telephones and only pockets of electricity and running water.
The DePauw contingent is scheduled to return to campus at the end of January.
Back