Bertice Berry to Perform at DePauw, February 25
January 31, 2001
January 31, 2001, Greencastle, Ind. - Bertice Berry, an award-winning lecturer, stand-up comedian, doctor of sociology and now host of USA Live, USA Network's daily, live interactive talk show, has carved out a unique niche as a scholar with a message and a sense of humor. She will perform at DePauw's Kresge Auditorium on February 25 at 8 p.m.
Making people laugh was not on Berry's original agenda. In fact, growing up poor in Wilmington, Delaware the sixth of seven children, Berry wanted to be a teacher, social worker, or nurse. In high school, she took accelerated classes, determined to go to college. Even with no money available, Berry persevered and soon received a call from Jacksonville University in Florida; in fact, a wealthy benefactor had called the Admissions office the day her application arrived, looking for a promising student to back. Berry was off to Florida.
During her undergraduate studies at Jacksonville, Berry worked part-time as a social worker and completed an internship at the Shelter for Battered Women and Rape Victims. In 1982, she graduated magna cum lande and was awarded the President's Cup. After graduation, she worked as a researcher for the Victims Assistance Agency in Florida and designed an intake format for all county Rape Crisis Centers, which is still in use today.
Berry received her master's degree from Kent State University: From there she went to the doctoral program and began teaching part-time. She quickly became one of the most popular instructors on campus by using humor as a tool for learning. Colleagues and students were constantly telling her how funny she was and, with their support, Berry entered an amateur night contest at a local comedy club, and won. Following that initiation to the world of stand-up, Berry began traveling the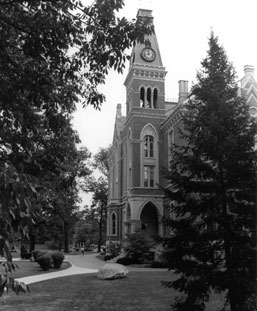 country for various club dates, but continued to lecture, teach and write chapters for her dissertation.
In 1988, Berry received her Ph.D. in sociology and went on the road full-time. She believes that a person can be educated and funny and went on to prove it, becoming the most sought-after lecturer on the college circuit, earning accolades as 1992 "Lecturer of the Year," by the National Association of Campus Activities.
Berry was host and co-executive producer of her own nationally syndicated talk show, The Bertice Berry Show. She has also been seen on Lifetime's Girls Night Out, as host and cast member of the hilarious all-women sketch show The World According to Us. The experiences and insights gained from her remarkable life encouraged her to write the inspirational book Bertice: The World According to Me. Her work will be included in the anthology 33 Things Every Girl Should Know. Berry is also an accomplished singer and has starred in The Little Black Girl Who Did, based on her book.
A Renaissance Woman in every sense of the phrase, she has created a niche as both a gifted speaker with a comic edge and a comic with a serious message.
Back