Lynne Arriale and Jazz Trio at DePauw
February 6, 2001

February 6, 2001, Greencastle, Ind. - The DePauw University School of Music is pleased to announce the arrival of Lynne Arriale and her jazz trio to the DePauw campus. On Tuesday, February 13, they will be conducting a jazz master class on Kresge Auditorium stage from 6-7:30 p.m. and will perform a concert in the Student Union Ballroom on Wednesday, February 14, at 7:30 p.m. Both events are free and open to the public.

Lynne Arriale earned a master's degree in classical piano before going off in a different direction to play jazz. "I had listened to very little jazz up to that point, and I really didn't get it," she said. "I didn't even know that jazz musicians were improvising. That's part of what really drew me in -- the challenge of combining performance and composition on the spot."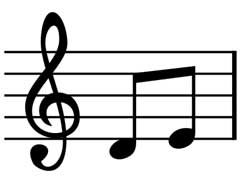 For the last seven years she has dedicated herself exclusively to her work with The Lynne Arriale Trio, which includes Jay Anderson on bass and Steve Davis on drums, now releasing its sixth album, The Lynne Arriale Trio - Live at Montreux.

Arriale, a former music history student of Dean Patricia Collins Jones of the DePauw School of Music, knows how to reach an audience and truly understands the universal language of jazz. She says, "There is nothing more important to me than connecting with our audience. This is ultimately why we play."
Back