President Bush Taps Kris Iverson '75 for Administration Post
March 13, 2001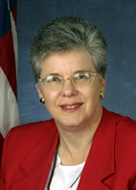 March 13, 2001, Greencastle, Ind. - Kristine A. Iverson, a 1975 graduate of DePauw University, is in line for a position in the administration of President George W. Bush. A White House news release says the President intends to nominate Iverson to be Assistant Secretary of Labor for Congressional and Intergovernmental Affairs.
No stranger to Washington politics, Kris Iverson worked on the staff of Senator Orrin Hatch (R-Utah) for 24 years, six as his legislative director. From 1988 to 1992, Iverson was minority staff director for the Committee on Labor and Human Resources.
Iverson also serves her alma mater, as a member of the DePauw Alumni Association Board of Directors. The official White House news release makes the Greencastle connection. It reads, "a native of Elgin, Illinois, she is a graduate of DePauw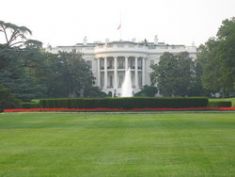 University and received her master's degree in economics from George Mason University."
"I'm very honored," said Iverson. "As you can imagine, Washington is full of highly qualified people that the President had to choose from. I look forward to serving with Secretary (Elaine) Chao on a variety of labor and employment issues that affect the people of America."
Back