Expert on Japan Plans DePauw Visit
March 23, 2001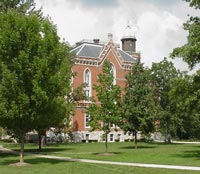 March 23, 2001, Greencastle, Ind. - Karen Hill Anton, a well-known writer in Japan, will visit the DePauw University campus on Tuesday, April 3. She will present a slide-enhanced talk entitled "Crossing Cultures: A Way of Life" at 4 p.m. in room 301 of Harrison Hall.

A native of New York City, Anton has lived in Japan since 1975 where she has become well-known as a columnist and a writer. From 1990-99 she a wrote a regular column titled "Crossing Cultures" for the Japan Times, Japan's largest English-language newspaper. The column chronicled her experiences as an American woman married to an American, raising a family in rural Japan. Further, the column was a reflection on what she saw as the differences and similarities between the two cultures of America and Japan, as well as a comment on the ambiguities of culture, "race" and nationality. Anton has published several books and she is currently working on a novel.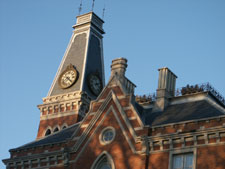 Presently she is director of the Intercultural Communication Center of Temple University in Japan.

Karen Hill Anton's DePauw visit is sponsored by Asian Studies and Black Studies. Her presentation is free and open to the public.
Back