Prof. Lili Wright Picked to Join in Journalism Seminar
March 23, 2001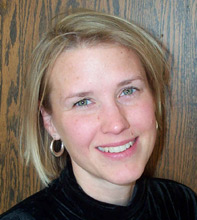 March 23, 2001, Greencastle, Ind. - Lili Wright, assistant professor of English at DePauw University has been selected to be a participant in the Poynter Institute for teaching and professional development in journalism. She will be taking part in a four day seminar on teaching journalism and the use of the Internet.
Based in St. Petersburg, Florida, the Poynter Institute is a school for prospective and practicing journalists, as well as teachers of journalism. It was founded in 1975 by Nelson Poynter, to promote "journalistic excellence, editorial integrity and independent ownership."
Prior to DePauw, Lili Wright served as an adjunct professor at Columbia University's Graduate School of Journalism. S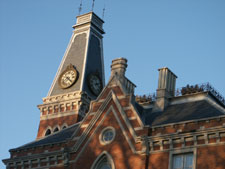 he has written and produced live interview segments on ABC's Good Morning America and was staff reporter for several newspapers, including the Salt Lake Tribune and the Trentonian (Trenton, New Jersey). Her freelance work has appeared in a number of publications including the New York Times, Baltimore Sun and Individual Investor.
Back