Archaeologist Mark Garrison to Present 2001 Burleigh Lecture
May 1, 2001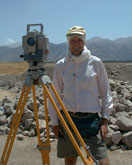 May 1, 2001, Greencastle, Ind.- Mark Garrison, professor of classical art and archaeology and the Near East at Trinity University, will be on the DePauw University campus to present the 2001 Burleigh Lecture, "Persepolis: A City of Images." Sponsored by DePauw's Department of Classical Studies, the event will take place at 4 p.m., Thursday, May 3, 2001 in room 111 of Asbury Hall.
Dr. Garrison is one of the leading experts in the world on Near Eastern seals. For more than fifteen years he has been working on the seal impressions on the Persepolis fortification tablets. Dr. Garrison's work on glyptic art in the Near East is considered truly groundbreaking and is causing historians and archaeologists to reevaluate Persian history.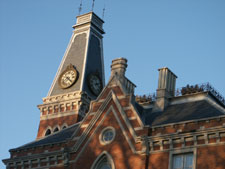 Garrison is the director of the American contingent working on the Hacimusalar project, an archaeological survey and excavation project in southwest Turkey in which DePauw students and faculty are involved.

Thursday's lecture is free and open to all students.
Back