High-Tech CEO David Becker '75 Touts Wireless Online Banking on TV
July 16, 2001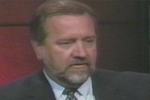 July 16, 2001, Greencastle, Ind. - During an appearance on statewide television this past weekend, David B. Becker (DePauw 1975) told a story about his son Jason, who will be a sophomore at DePauw this fall, to illustrate how communication is changing. Becker, chief executive officer of First Internet Bank and a 1975 graduate of DePauw University, was the subject of the weekly CEO profile on Inside Indiana Business, a program that is seen on television stations throughout Indiana.
Becker says wireless devices such as personal digital assistants and cell phones can now communicate with his online bank. He recounted how his son was traveling on spring break a few months ago and had
[DOWNLOAD VIDEO: "DePauw Connections" 367KB]
[DOWNLOAD AUDIO: "DePauw Connections" 151KB] "the proverbial car breakdown problem on the way. I get a cell phone call that night, 'Dad, I'm in the middle of Tennessee, I'm stuck, I can't pay for the bill, I don't have any money in my account, can you help me out?' The CEO continued, "my wife and I happened to be having dinner at a little neighborhood restaurant. I pulled the Palm (Pilot) out of my pocket, pulled up my account and transferred funds from my account to his while I'm sitting there eating dinner. He immediately walks back into the service station, swipes his debit card and it clears."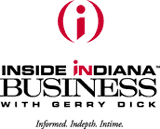 Becker says First Internet Bank is making a serious push toward serving the wireless market, because the need and customer base are there. He says while about 60% of Americans have internet access,
[DOWNLOAD AUDIO: "Great Extension" 78KB] "80% of consumers in the U.S. are packing cell phones. So for a lot of people who don't have a home computer, they can now access internet banking through other devices. So, it's just a great extension."
Based in Indianapolis, First Internet Bank was launched in February 1999 as one of the first online banks with no brick-and-mortar presence. Today, First IB has more than $235 million in assets and a base of approximately 20,000 customers representing each of the fifty states and a number of foreign countries.
[DOWNLOAD VIDEO: "Staggering Growth" 182KB]
[DOWNLOAD AUDIO: "Staggering Growth" 73KB] "Growth has been staggering, way beyond our expectations," Becker told Inside Indiana Business host Gerry Dick.
For a business that's fewer than three years old, the move toward wireless is a big transition, in an industry where change is constant. Becker is confident growing numbers of consumers will embrace both online banking, and the ability to do it in remote places free of wires.
[DOWNLOAD VIDEO: "Change" 162KB]
[DOWNLOAD AUDIO: "Change" 64KB]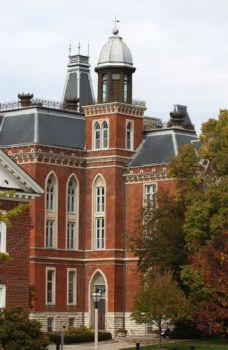 "If you go back and take a look, how many firms did not have fax machines 8, 9, 10 years ago; we had no ATMs fifteen to twenty years ago, now they're on virtually every street corner. So the consumer will catch up," he said.
David Becker serves his alma mater as a member of the Board of Directors of the McDermond Center for Management and Entrepreneurship. He's also a member of the Governor's High Tech Task Force and a director of the Indiana Technology Partnership. Becker was recently selected as the winner of the regional 2001 Ernst & Young Entrepreneur Of The Year® award within the Financial Services category.
Becker says he enjoys the feedback he receives from customers around the world, who enjoy the convenience of visiting his "virtual bank", 24 hours a day.
[DOWNLOAD VIDEO: "Out the Window" 123KB]
[DOWNLOAD AUDIO: "Out the Window" 53KB] "The traditional 'bankers hours' that consumers have always worried about, they're out the window," Becker says.
Back