Prof. Eric Silverman Quoted in NY Times Article on Tattooing
August 6, 2001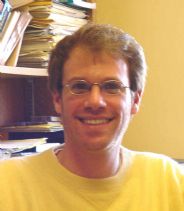 August 6, 2001, Greencastle, Ind. - Eric K. Silverman, associate professor of sociology and anthropology at DePauw University and an expert on body modification, says today's women and men view tattooing as ''a way of aggressively seizing control over their own bodies.'' Silverman is quoted in a story entitled, "From Back Alleys to Beauty Queens," which was published in the Sunday, July 29, 2001 edition of the New York Times.
The article by the Times' George James asserts that "suddenly, tattoos are mainstream, middle class and respectable." The writer says the 'tattoo renaissance', as he calls it, has roots in the social protest movements of thirty years ago. He points out that Barbie dolls now sport tattoos.
''The resurgence of tattooing has a lot to do with the fact there have been these enormous changes in how we treat the body in general,'' DePauw's Dr. Silverman says in the article. The professor says with modern advances in technology, and with researchers probing stem cells and even cloning, "the body now can be altered, changed and traded on the market.''
Silverman goes on to call tattooing ''self-administered pain. But this is pain I have personal control over and this is different from the pain the wider society can put on me by telling me how to dress, how to look, where to work.''

The Times notes that Silverman is "an expert on the Iatmul people of the Sepik River of Papua, New Guinea, and ... has studied the relationship between the human body, ritual and society."
The article is available online, but a fee may be charged to read the entire text.
Source: New York Times
Back