New Book & Radio Appearance for Prof. Eric Silverman
August 21, 2001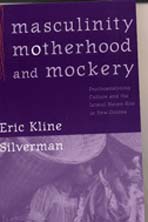 August 21, 2001, Greencastle, Ind. - Eric Kline Silverman, associate professor of anthropology at DePauw University, is the author of Masculinity, Motherhood, and Mockery: Psychoanalyzing Culture and the Iatmul Naven Rite in New Guinea. The book has just been published by the University of Michigan Press and is available in both cloth and paperbound editions.
The University of Michigan Press describes Silverman's latest work as "an important ethnographic analysis of motherhood in one Melanesian society... (examining) the relationship between masculinity and motherhood in an Eastern Iatmul village along the Sepik River in Papua New Guinea. It focuses on a metaphorical dialogue between two countervailing images of the body, dubbed by literary theorist Mikhail Bakhtin as the 'moral' and the 'grotesque.'" The synopsis concludes that "the sustained engagement with anthropological and psychoanalytic theory coupled with a refreshing examination of a famous and still-enigmatic ritual is sure to make multiple contributions to pressing debates in contemporary anthropology and social theory." You can read more about the book at the publisher's web site.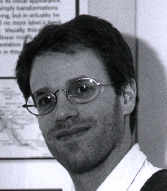 Eric Silverman will also be a live guest on Wisconsin Public Radio's Kathleen Dunn Show this Friday, August 24, 2001 from 3 to 4 p.m. central time. The topic will be tattooing/body art, a subject that Silverman is a widely-quoted expert on, most recently in a New York Times article that you can read abouthere. You can listen to the radio show live, no matter where you live, because WPR offers streaming audio at its web site. For details, click here.
A member of the DePauw University faculty since 1992, Eric Silverman received a bachelor's degree at Brandeis University and his master's and doctorate at the University of Minnesota.
Back