eLearning Initiative Cited in Business Journal Article
October 4, 2001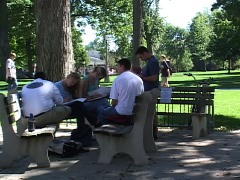 October 4, 2001, Greencastle, Ind. - An article in this week's Indianapolis Business Journal discusses how Lilly Endowment grants, including the $20 million earmarked for DePauw's eLearning initiative, are designed to keep more of Indiana's best and brightest college students in state after they graduate. The story by Andrea Muirragui Davis, entitled "Lilly Endowment uses cash to plug brain drain," cites a study that found 36.2% of Indiana natives and 89.2 percent of non-residents leave the state after graduation.
Dennis Trinkle, associate coordinator of information services and technology at DePauw, is quoted as saying, "We want to develop a level of excitement in dealing with Indiana businesses." Davis writes, "DePauw received a $20 million grant this year to bolster technological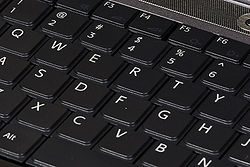 opportunities at the Greencastle school and develop a national eLearning Center to share information with other institutions. DePauw also will spend some of the money on outreach programs that will expose students to more Indiana businesses and will work to strengthen internship programs."
You can read the article online by clicking here (subscription required).
On April 22, President Robrt G. Bottoms discussed the eLearning initiative on TV's Inside Indiana Business:
Back