DePauw-Wabash Charity Effort Noted by Indy Star
November 9, 2001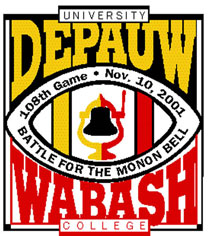 November 9, 2001, Greencastle, Ind. - An article by Will Higgins in this morning's Indianapolis Star notes the intense rivalry between DePauw and Wabash that is played out on the football field each year in the Monon Bell game, and sometimes between fans of the two schools on the sidelines. But in his column in the city/state section of this morning's paper, entitled "Fans' feud will benefit good cause," Higgins notes that students at the two institutions are working to improve relations, and their communities.
The students are engaged in a friendly competition to see which school can raise the most money to benefit shelters for battered women. At this stage, Wabash has the advantage, but students will be taking collections at the Bell game Saturday at Blackstock Stadium, so there's still time for DePauw donors to stage a rally.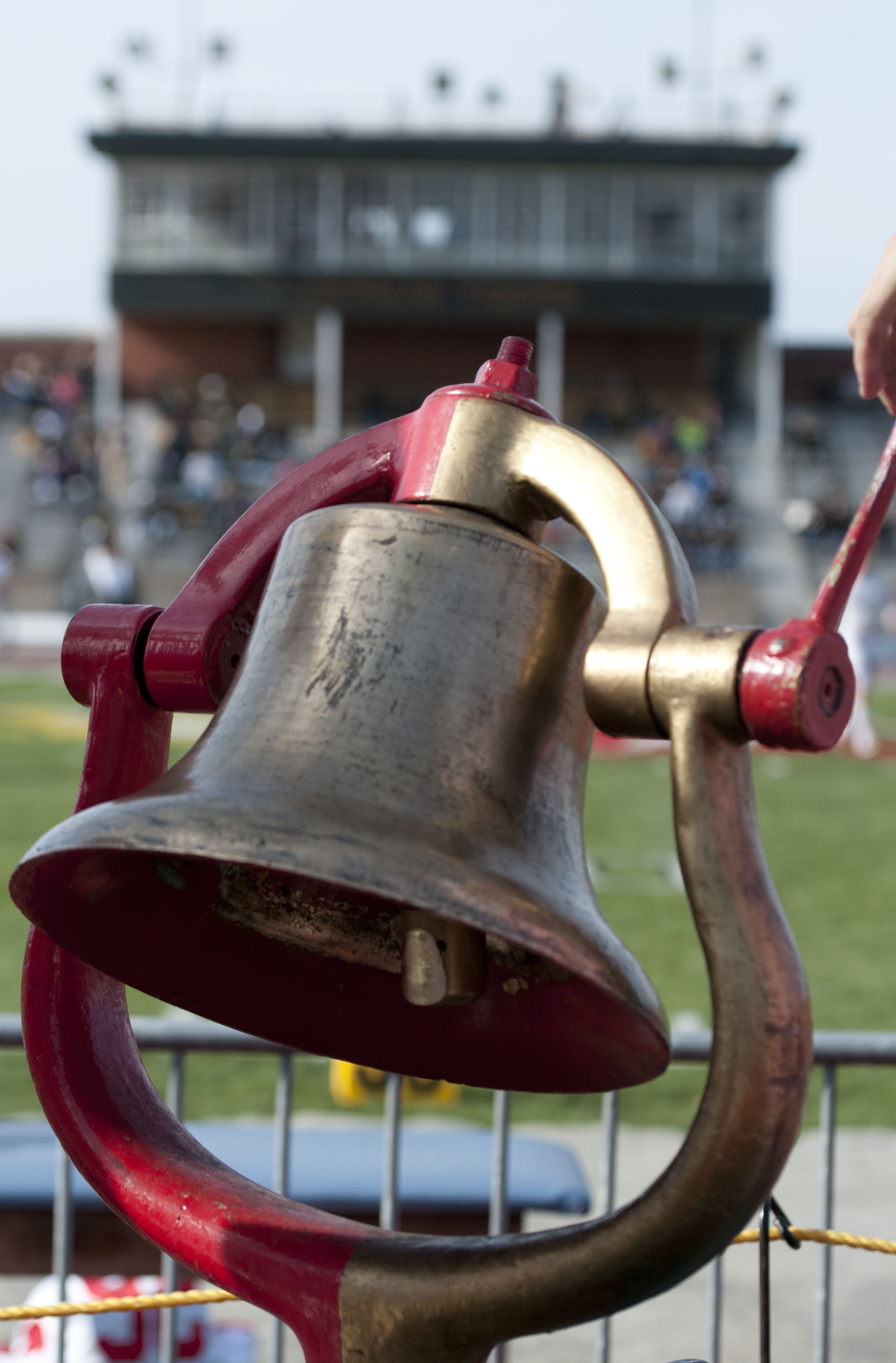 In the article, Higgins describes the annual Bell battle "between two small and brainy liberal arts colleges, DePauw University of Greencastle and Wabash College of Crawfordsville. It makes no sense that students at two such schools would work themselves into such a lather over football. But they do."
Saturday's game is a sell-out, but the national telecast can be viewed at 40 Monon Bell Alumni Parties across the USA. To learn more about what's planned, and see and hear The Ballad of the Monon Bell, click here. Go Tigers!!!
Back