Book By Professor Leslie James Now Available
November 12, 2001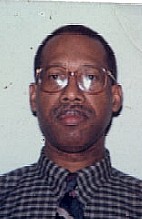 November 12, 2001, Greencastle, Ind. - A new book by DePauw University Assistant Professor of Religious Studies Leslie R. James, Toward an Ecumenical Liberation Theology: A Critical Exploration of Common Dimensions in the Theologies of Juan L. Segundo and Rubem A. Alves, is now available from Peter Lang Publishing Group.
In summarizing the 152-page work, the publisher writes, "Liberation Theology, as a common thrust among Latin American theologians, represents a theological movement with a vital ecumenical dynamic that transcends the divides of the Reformation and the Counter-Reformation. This ecumenical dimension of Liberation Theology is not often adverted to and has been little studied. This book corrects this deficiency. Despite differences in style, theme, and personal vocabulary, Juan L. Segundo and Rubem A. Alves are excellent examples of the fundamental post-sixteenth-century thrust in Liberation Theology."
Dr. James' book is available at retailers, or online at amazon.com or through Barnes and Noble's web site.
Back