Twelve Concerts on This Week's School of Music Calendar
November 26, 2001

November 26, 2001, Greencastle, Ind. - The week of November 26 is the busiest concert week thus far for the academic year in the School of Music with twelve concerts scheduled by students and visiting artists. On Monday, November 26 at noon, composition students of Professor James Beckel will present their works with a recital in Thompson Recital Hall. At 7:30 p.m. on Monday, vocal chamber music students of voice professor Barbara Paré will present a recital in Thompson. On Tuesday, November 27, at noon a concert of string chamber music will take place in Thompson featuring Scarlett Lant, violin; Jennifer Wingert, cello; and Stephen Swedish, piano.
Three concerts are scheduled for Wednesday, November 28, in Thompson. At noon there will be a woodwind recital by Gary Carroll, Eugene McGhee, Briana Rhodes, and Chelsea Whyte, students of Randy Salman; at 3 p.m. a flute and trumpet recital by sophomores Leighann Daihl and Dante Marinelli; and at 7:30 p.m. a Performing Arts Series event, String Trio of New York. A world-renowned jazz ensemble, String Trio of New York is bringing with them one of the brightest stars in jazz and improvisational music, Joe
Lovano, as a guest artist. Their program will consist of jazz compositions written by members of the ensemble, Lovano, Duke Ellington, and Ornette Coleman. You can learn more about this concert by clicking here.
Saxophone students of Randy Salman will present a recital at noon on Thursday, November 29, in Thompson. Performing will be David Barbick, Jason Frey, Wil Myers, and Michael Vasey. Then at 3 p.m. on Thursday, Amy Baumgartner, piano; Contessa Gibson, clarinet; and Rachel Taylor, flute, will present a recital in Thompson. Friday evening at 7:30 in Thompson student group, musica ficta, will give its holiday concert entitled, 'Uns ist ein Kind geboren (For unto us a child is born).' Students of Professor Eric Edberg's cello class will present their fall concert at 3 p.m. in Thompson on Saturday, December 1.
Julie Granchelli, horn, and Tiffany Ingles, clarinet, will present their senior recital at 3 p.m.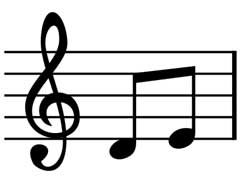 on Sunday, December 2, in Thompson Recital Hall. Then at 7:30 that evening the annual Candlelight Concert featuring The DePauw Festival Choirs and The DePauw Smphony Orchestra will take place in Kresge Auditorium featuring Ralph Vaughan Williams' Hodie.
All of the above concerts are free and open to the public with the exception of the Wednesday evening Performing Arts Series event, and tickets for that concert can be purchased at the PAC box office or by e-mail by clicking here.
Back