Entrepreneur Darlene Montgomery Ryan '76 Cited by Inc. Magazine
November 26, 2001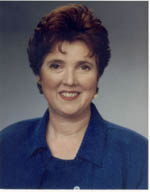 November 26, 2001, Greencastle, Ind. - Darlene Montgomery Ryan, a 1976 graduate of DePauw University and president and chief executive officer of PharmaFab, a national manufacturer of prescription capsules and tablets, has something to celebrate. The company she leads has been named on Inc. magazine's 2001 list of the 500 Fastest Growing Private Companies in America. PharmaFab's growth rate of 2,164 percent over the last five years propelled it to the No. 110 ranking.
"Our use of state-of-the-art technology has allowed the company to rapidly gain recognition for its manufacturing quality and dependability of delivery," says Ryan. "Our success comes from telling customers what we will do and then delivering what we promised."
As a supplier to pharmaceutical companies, many of which are seeking outside sources to manufacture the products they develop, PharmaFab is one of about 20 companies in the country that makes capsules and tablets on contract. The company's ability to tailor production batches beginning at 500,000 tablets or capsules is unusual in the industry.
Founded in Fort Worth, Texas, in 1994 with a staff of three -- Ryan, who majored in mathematics and German at DePauw; her brother, Bruce Montgomery; and their father, Kenneth Montgomery, a pharmaceutical chemist -- PharmaFab today employs a staff of 50. The firm is now headquartered in Grand Prairie, Texas, just two miles from Dallas/Fort Worth International Airport.
This is not the first major recognition for the company this year. The company was an Ernst & Young 2001 Entrepreneur of the Year Finalist for the Southwest Area and 2001 Working Woman magazine Entrepreneurial Excellence Regional Award Winner. Local awards include the 2001 Tarrant County, Texas, Employer of the Year Winner in the 15-to-50 employee category. Most recently, PharmaFab was named to the "Dallas 100" list as one of the fastest growing private companies in the Dallas metropolitan area.
As with most entrepreneurial businesses, the path to success was filled with obstacles. The first issue was lack of capital. "We exhausted all of the usual resources -- family and credit cards," Ryan said. "My father's contacts in the industry brought in our first clients. His experiences as a pharmaceutical chemist were essential in developing our strategic plan and in opening doors."
Unfortunately, only three weeks after incorporating in 1994, her father was diagnosed with cancer. It was his determination to continue that allowed the company to develop despite his illness. He continued to work and provide his expertise for the next two years until he died in early 1997. By then the basics for growth were in place, and Ryan purchased her brother's interest in January 2000.
Despite changes and its fast growth, the company maintains the feel of a family-owned business. "It's part of my father's legacy," Ryan said.
Back