Jim Cunning '74 Elected to Head Indiana Chamber Board
December 4, 2001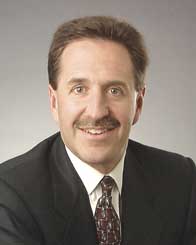 December 4, 2001, Greencastle, Ind. - James S. Cunning, a partner in the law firm of Ice Miller and a 1974 graduate of DePauw University, has been elected the 2001-2002 chairman of the Indiana Chamber of Commerce Board of Directors. Cunning has served as a member of the Chamber's executive committee since 1995.
"Jim is recognized as one of the top legal minds in the state of Indiana," says Christopher P. LaMothe, Indiana Chamber of Commerce president. "Jim will provide thoughtful, intelligent guidance to the Chamber in its mission of advocacy for Indiana business. We are in the capable hands of a man who has represented the legal interests of Indiana businesses for almost 25 years."
"We appreciate Jim's steady and experienced hand, particularly during our rapid growth phase here," says David Zoba, executive vice president and general counsel of Galyan's Trading Company. "We've enjoyed his counsel and his friendship to all of us at Galyan's. We think he is a great representative for his firm and for the state of Indiana."
Jim Cunning succeeds another DePauw alumnus, 1970 graduate Jesse R. Brand, as chairman of the Chamber's
Board (the two are seen in the photo at right). "Whether you're in the boardroom of a major corporation or a civic organization, it's not uncommon to find DePauw friends sitting at the table with you. I look forward to carrying on the good work of Jesse and am proud that this 'passing of the baton' involves DePauw alumni," Cunning said. "Businesses in Indiana and across the nation face some unique challenges in the wake of recent events. I am humbled by the opportunity to lead the Chamber's board at this time, and confident of what the future holds in store for our businesses, workers and communities."
Cunning, an Indianapolis native, graduated Phi Beta Kappa and first in his class from DePauw University. He graduated cum laude earning his law degree from the University of Michigan. A member of the Indianapolis, Indiana and American Bar Associations, he has served on a number of committees at the local and national level. As a member of the American Bar Association Committee on the Development of the Law Under the National Labor Relations Act, he was a contributing author to The Developing Labor Law, a nationally-known labor law treatise. Cunning has been listed in several editions of The Best Lawyers in America.
Ice Miller is a professional service firm that serves local, national, and international businesses and governments by providing comprehensive legal and business advice. The firm has offices in Indianapolis, Chicago, the District of Columbia and Kansas City, with more than 220 attorneys and 40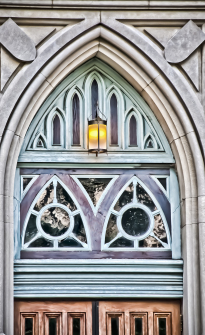 other professionals. The firm has benefited from Cunning's work in labor and employment law matters since 1977. In 1993, he expanded his practice to include business and business transaction law. He is a now a partner in the firm's business section, representing firms of all sizes in their dealings with government, customers, vendors, third parties and in business transactions. He is also a certified mediator for all civil cases under rules of the Indiana Supreme Court.
Cunning donates hours, enthusiasm and energy to many civic and professional organizations. He is a past chairman of the board of directors of Crossroads Rehabilitation Center and is a member of the board of directors of the International Violin Competition of Indianapolis. He previously served as secretary of the DePauw Alumni Association Board of Directors and remains active in the affairs of his alma mater.
Cunning is married to Lisa Stone, a leading Indianapolis estate planning attorney. He is the father of triplets born on his birthday in 1984, Ross, Catie and Jon, as well as son Jeff, born in 1987. Cunning is a five-time Boston Marathon finisher who can also be found in his rare off-hours competing in triathlons.
Back