Limited Edition Monon Bell DVD is Now Available
December 6, 2001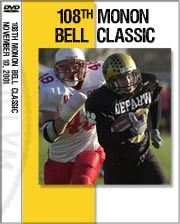 December 6, 2001, Greencastle, Ind. - It was a game that people are still talking about; a game where, even though one team emerged victorious, both squads were winners. If you want to relive the excitement of Monon Bell 2001 in the best quality home video format ever available, DePauw's Office of Media Relations is producing a DVD of the classic DePauw-Wabash game played last month at Blackstock Stadium.
Before Thanksgiving, a message was posted on DePauw's Web site inviting those interested in a Monon Bell DVD to leave their names and e-mail addresses. "The response has been very good," reports director of media relations Ken Owen, "so the project is now a 'go'. Using the master tape of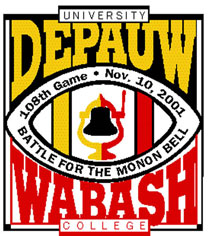 the Monon telecast, (sports information director) Bill Wagner and I are mastering a disc that will contain all of the game excitement at the highest bit rate possible, so the DVD should look great even on the biggest sets."
DePauw's Web Team is designing interactive menus for the disc, and along with director of publications Dian Phillips, the artwork for the packaging. The DVDs will be professionally replicated by Sony, and the goal is to have them ready for Christmas delivery.
You can place your order online, or print out the form and send it in with a check or money order, by clicking here.
"As we're pressing a limited number of discs, and there's a lot of interest being expressed, this may well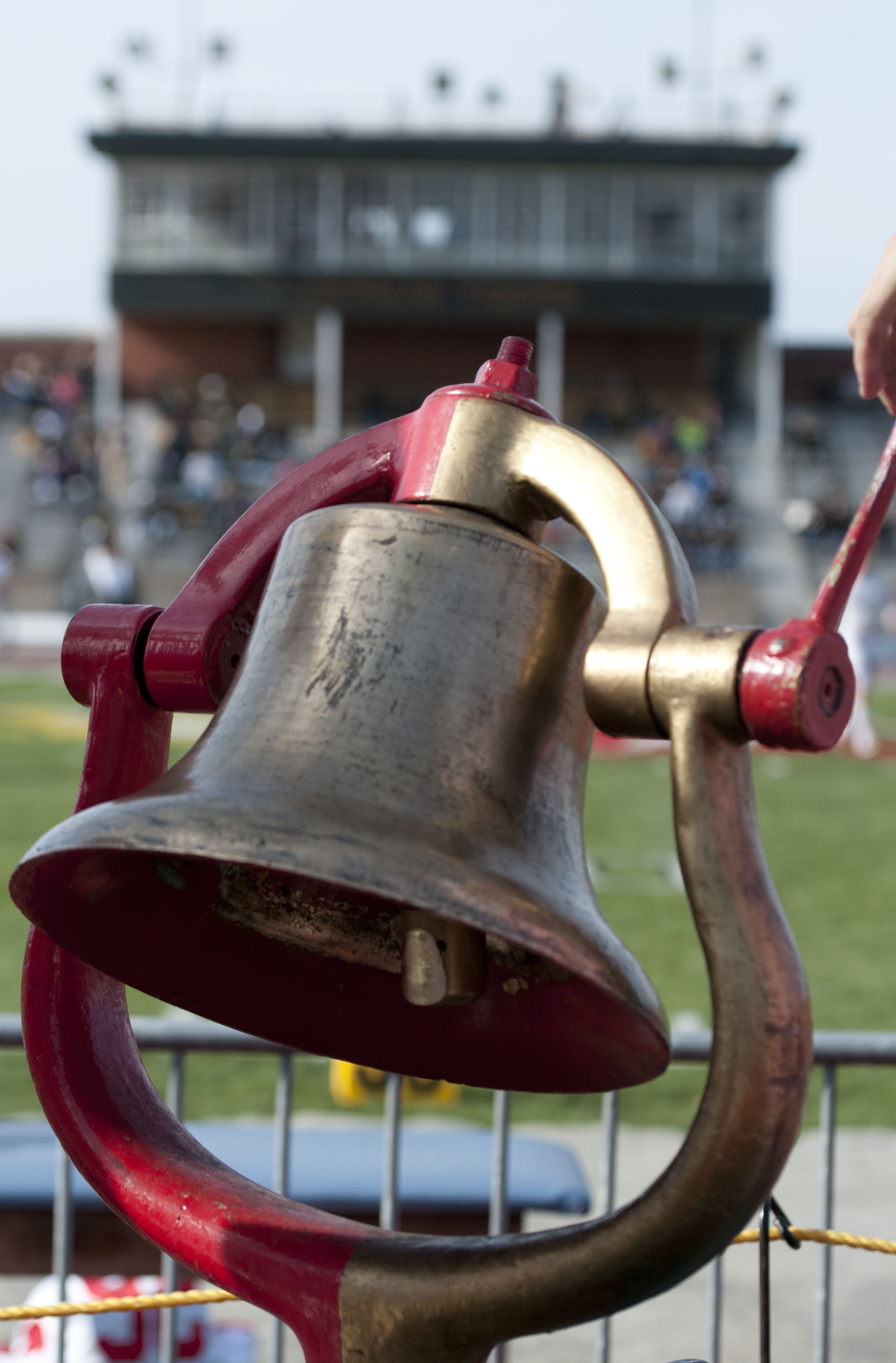 become a DePauw collectors item," Owen says. "We also hope that this is the first in a series of DVD projects. We have the technology on campus to create projects that can deliver the DePauw experience in new ways, to any place in the world. Reliving the excitement of that beautiful November day with the best available picture and sound and the ability to access key plays by pushing a button should be a thrill for fans of DePauw football, and lovers of the game everywhere."
A recap of the game, with links to video highlights, more stories, statistics and a photo gallery can be accessed by clicking here.
Back