Margaret Clark '21: A Legacy of Love for the Arts
December 28, 2001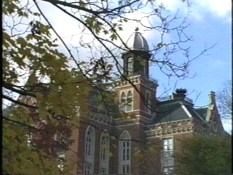 December 28, 2001, Greencastle, Ind. - "At 102, Margaret Clark's hearing isn't what it used to be, but she still has an ear for the music she loves best," Whitney Smith writes in the Indianapolis Star. Clark, a 1921 graduate of DePauw University, has spent her lifetime as a patron of the arts, and co-founded the Ensemble Music Society 57 years ago.
Smith writes, "Wearing a red patterned suit, her white hair freshly styled, the DePauw University graduate once 'played at' the piano and has heard all kinds of music, but prefers chamber music. 'If you gave me a choice,' Clark said, 'I would listen to strings.'"
The article continues, "It was with a string group, the Musical Art Quartet, that Ensemble Music began its concert series Downtown, on April 12, 1944. Apparently, no one suspected the program of Haydn, Debussy and Beethoven would kick off such a long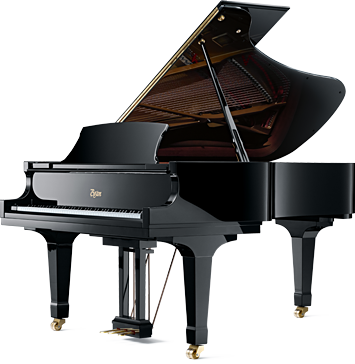 tradition."
Pamela Steele, Ensemble Music's president, sees Clark and the other founders "as visionaries. I think they gave this city a tremendous gift." Ann Calkins, Clark's daughter, says, "She emerged in leadership positions at DePauw and taught school for a year after college... Then she came to Indianapolis."
Clark modestly says that she and the other Ensemble volunteers simply "put the motor in. We chose who would be on the board by deciding who could stay on the telephone at somebody's kitchen table until we had 100 tickets sold. . . It takes a love of the type of music you're promoting. It was the music of the heart that we found people were yearning for."
You can read the entire article at the Indianapolis Star's web site by clicking here.
Back