'Rising Star' Joe Smith '91 Takes New Post with Indiana Governor
January 4, 2002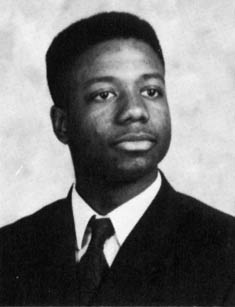 January 3, 2002, Greencastle, Ind. - "(Indiana) Governor Frank O'Bannon has named a young, rising star in state government," Joseph L. Smith, as an executive assistant, columnist Amos Brown writes in the Indianapolis Recorder. In his new post, Smith, a 1991 graduate of DePauw University (his senior class picture accompanies this story), will assist the Governor in overseeing transportation and several other important parts of state government.
"Joe brings us the benefit of his public and private sector experiences in law, labor relations and state government," O'Bannon said in announcing the appointment. "I am counting on him to continue the progress these important agencies have made in the last several years." Smith said, "This is an exciting opportunity, and I am honored to help Governor O'Bannon in the important work before us."
As executive assistant, Smith is the governor's liaison to the Department of Transportation, the Bureau of Motor Vehicles, the Hoosier Lottery, the Civil Rights Commission, the Indiana State Fair, the Indiana Toll Road,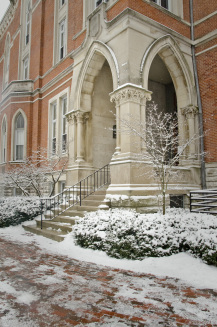 the Minority Business Development Commission and minority affairs.
Smith had been general counsel for the Indiana Professional Standards Board, and previously was an attorney for the United Auto Workers-General Motors Legal Services Plan in Anderson for nearly four years. He's also served as a compliance officer for the U.S. Department of Labor in Indianapolis, and as a community development specialist with the Indiana State Student Assistance Commission.
In addition to his bachelor's degree from DePauw, Smith holds a law degree from the Indiana University School of Law at Bloomington.
Back