Former DePauw Assistant is New Head Football Coach at Stanford
January 9, 2002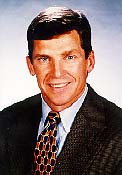 January 9, 2002, Greencastle, Ind. - Buddy Teevens, a former assistant football coach at DePauw University, today accepted Stanford University's head coaching job. Teeven had been serving as the University of Florida's offensive coordinator and tight ends coach. At Stanford, he replaces Tyrone Willingham, who resigned last week to become coach at Notre Dame.
"Buddy is a man of high integrity and character, a great coach and teacher and a man committed to the highest standard of academic and athletic performance,'' Stanford Athletic Director Ted Leland said of his new coach, a man he first hired in 1987 to coach Dartmouth. Teevens has also served as head coach at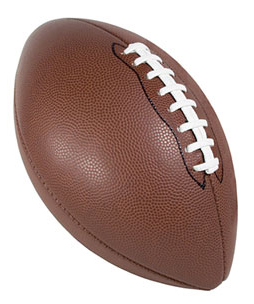 Tulane and Maine, and was an assistant at the University of Illinois and Boston University. Teevens spent the 1979 and 1980 seasons as a graduate assistant coach under then-head coach Jerry Berndt, coaching DePauw's running backs.
"It is an honor to be part of the Stanford family, and I am excited about the opportunity to be the head football coach for one of the finest universities in the country,'' Teevens said.
A Reuters news story provides more details, and does include Teevens' DePauw connection. You can go directly to the article by clicking here. Another story, written by FloridaToday.com in November when Teevens was rumored to be in line for the Vanderbilt coaching job, says "He got his first coaching job at the age of 23 at DePauw University." You can access that article here.
Back