DePauw Climbs in New Yahoo! Survey of 'Most Wired' Small Colleges
January 15, 2002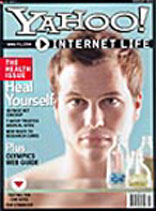 January 15, 2002, Greencastle, Ind. - The new rankings of America's "most wired" small colleges are out, and DePauw University has jumped into the top 10 percent of schools that have and utilize the latest technologies. The survey by Yahoo! Internet Life magazine ranks DePauw as No. 60 among the nation's 603 small colleges and universities, a jump of 12 spots from last year and the best showing of any small school from the state of Indiana.
[DOWNLOAD VIDEO: "DePauw's Rise" 370KB]
[DOWNLOAD AUDIO: "DePauw's Rise" 223KB] "We started a lot of initiatives even three years back that improved the way technology is used at DePauw to build community, to enhance teaching and learning and to help make life easier for students, faculty and staff," says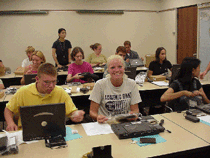 Dennis A. Trinkle, associate coordinator of technology and information systems at DePauw and Tenzer University Professor in Instructional Technology. "I think the rankings recognize that," he added. (BONUS CLIP-- Dr. Trinkle on DePauw's ascent:
[DOWNLOAD VIDEO: "Moving Ahead" 523KB]
[DOWNLOAD AUDIO: "Moving Ahead" 304KB])
Williams College of Williamstown, Massachusetts placed first in the survey with a total score of 89.70. DePauw had an 80.67 score.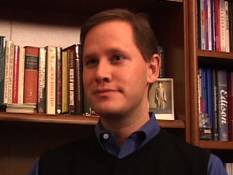 "This ranking pre-dates nearly all of our major and minor initiatives, including the enhancement of liberal arts education through technology that the Lilly Endowment helped fund last spring, so we should continue moving up," Dr. Trinkle stated.
[DOWNLOAD VIDEO: "Future Gains" 471KB]
[DOWNLOAD AUDIO: "Future Gains" 262KB] "We ought to see additional moves in coming years that will reflect those changes. But this is a sign that technology is becoming more important at DePauw and that we're starting to achieve success, and outwardly people are recognizing it. We know it, and now other people are spotting it as well."
Back