Baltimore Sun Quotes Prof. Jeff McCall '76; Is "Broadcasting" No Longer Possible?
January 27, 2002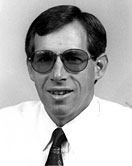 January 27, 2002, Greencastle, Ind. - Could there ever be another television phenomenon like Roots, Michael Hill asks in his "TV Nation" column in today's Baltimore Sun that includes a number of quotes from DePauw University Professor of Communication Arts and Sciences Jeff McCall. The concluding episode of the miniseries, broadcast 25 years ago this week, commanded 71% of the available audience and remains the third highest-rated program in history. Hill maintains, "Back then, most of those households had only one television, so the whole family was probably watching. The audience was more than 120 million people. It will never happen again."
Later, Hill writes, "Jeffrey McCall, a professor of communication at DePauw University in Indiana, admits he did not watch all of Roots when it was first broadcast. 'I did watch part of it,' he says. 'What I remember is that everyone showed up the next day at work or school or the supermarket and talked about what they had seen and what was going to happen in the next episode. It provided a common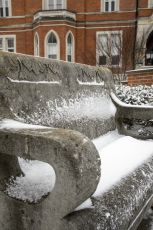 experience like nothing does now.'"
McCall continues, "The bottom line is that we are not broadcasting anymore. We've got so many different choices with cable channels and even non-TV entertainment, the Internet and video games."
The article contains more of the professor and 1976 DePauw graduate's thoughts on how television viewing and the American family have changed. You can read the entire article online at the Sun's web site by clicking here.
Source: Baltimore Sun
Back