Women Make it 17 Straight; DePauw Teams Stay Atop SCAC
February 3, 2002
February 3, 2002, Atlanta, Ga. - After four weekend games in the south, both DePauw's men's and women's basketball teams remain perched atop the Southern Collegiate Athletic Conference. On Sunday, DePauw's women's team, ranked eleventh nationally in Division III, completed a weekend sweep by downing host Oglethorpe, 73-60. The victory was the Tigers' 17th straight which equaled a school record.
On Friday night, the Tigers soundly defeated host Millsaps 78-54, but it was close most of the way. The Tigers went on a 28-6 run at the end of the game to seal the victory. The women's team is now 18-2 on the season and undefeated in thirteen conference battles.
You can read sports information director Bill Wagner's complete summary and accompanying box score of the Oglethorpe victory by clicking here. The Millsaps story can be viewed here.
The fifth-ranked men's basketball team bounced back Sunday after a Friday night loss. Five Tigers scored in double figures led by Joe Nixon's 25 as the Tigers defeated Oglethorpe 99-71 and stayed in first in the Southern Collegiate Athletic Conference. On Friday, the Tigers led Millsaps for much of the first half, but wound up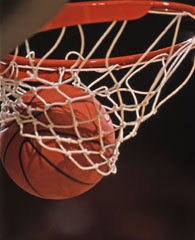 on the losing end of a 71-66 final score. The Tigers are now 16-3 overall and 11-2 in conference play.
You can read more about the men's victory by clicking here. A summary of the Millsaps game can be seen here.
The men's team hosts Judson College Tuesday night at 7:30 p.m. (EST), while the women are idle until Friday night at 6 when they play host to Southwestern. You can follow the action live via WGRE's live webcast, which you can link to by clicking here.
Back