Unique 'Prism' Concert Set for Sunday Afternoon
February 5, 2002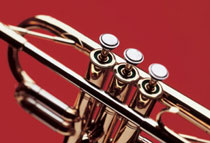 February 5, 2002, Greencastle, Ind. - The DePauw University School of Music will present a "Prism Concert" on Sunday, February 10, 2002 at 3 p.m. in Kresge Auditorium. The performance is unique in that it will feature a wide range of stagings throughout the concert hall. Part of the School of Music's "Music Overnight" weekend for prospective students and their parents, the event will feature student soloists and ensembles, performing a wide variety of styles of music.
Student ensembles will include a flute choir, horn trio, jazz combo, horn ensemble and clarinet quartet. Student soloists will be Amy Harper, flute; Jason Slone and Aleks Gylys, percussion; and Dante Marinelli, trumpet. Craig Paré, director of University Bands, will coordinate the event.
"A 'Prism concert'", according to Dr. Paré, associate professor of music, "is a different type of performance, where musicians -- both soloists and ensembles -- are stationed at a variety of performance areas around a theater or auditorium. With each area individually lit, the audience is treated to both a variety of musical styles and an interesting visual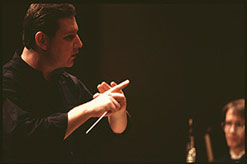 presentation. In addition, the School of Music will feature its outstanding student talent, performers selected by their respective teachers to represent the best DePauw has to offer musically. The Prism Concert is a unique listening experience, and one that includes music that will appeal to every audience member."
The community is invited to attend, and the performance, which will last one hour, is free of charge. For more information contact the Performing Arts Center at (765) 658-4379 or the office of the DePauw University Bands at (765) 658-4385.
Back