'Making Romantic Overtures' -- DePauw Symphony Valentine's Day Concert Thursday
February 12, 2002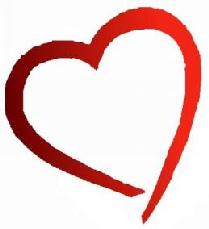 February 12, 2002, Greencastle, Ind. - The DePauw University Symphony Orchestra presents a Valentine's Day Convocation Concert entitled "Making Romantic Overtures" Thursday, February 14, 2002 at 1 p.m. in Kresge Auditorium of DePauw's Performing Arts Center. The performance is free and open to the public.
"We have undertaken a new and fun initiative called 'Orchestra Music 101'," says music director Orcenith Smith, "in which we present to our audience a set of works that detail an important evolution in orchestral music. This concert focuses on the materials and structures used in the creation of the early opera overture and its development through the classical period into the romantic."
Featured in the performances will be Overture to Thesée by French baroque composer Jean Baptiste Lully and "Sinfonia No. 2 in D" by

Italy's Alessandro Scarlatti; Intrada to Bastien and Bastienne by Austrian classical composer Wolfgang Amadeus Mozart; Overture to Egmont by classical/romantic bridge Ludwig van Beethoven; and Overture to William Tell by the Italian early romantic composer Gioacchino Rossini.
"We are really looking forward to presenting Rossini's William Tell Overture with its picturesque and colorful episodes (including the Lone Ranger Theme)," says Smith. "We have also enjoyed studying and recreating the works that give us a frame of reference into earlier composers' ideas. For instance, Lully provided music for the entrance of King Louis XIV into the opera theatre; as Scarlatti experimented with grouping unrelated instrumental pieces at the beginning of his operas, he actually created the first generations of the modern 'symphony' form; Mozart's early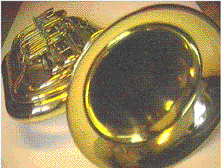 overture attempts were made from common dance music; Beethoven's personality drove him to portray the drama of a story; and Rossini gave a series of tuneful, programmatic pictures. All these efforts lead to a more sophsticated musical structure and the colorful dramatic imagery of the romantic period."
Thursday's concert will be broadcast live over DePauw's WGRE (91.5 FM), which is also available online by clicking here.
For more information on Thursday's DePauw Symphony Concert, call (765) 658-4388.
Back