Dave Borbely '81 Joins U. of Colorado Football Coaching Staff
February 18, 2002

February 18, 2002, Greencastle, Ind. - Dave Borbely, a 1981 graduate of DePauw University, has been named offensive line coach at the University of Colorado. The 42-year old Borbely worked in the same position at Notre Dame, where he helped the Fighting Irish finish in the top 30 nationally in rushing offense in each of his four seasons. Borbely joins University of Colorado Athletic Director Dick Tharp, a 1970 DePauw grad.
"I'm extremely pleased that we were able to convince Dave Borbely to join our football staff," said Colorado head coach Gary Barnett. "Dave brings great experience, a tremendous reputation with his peers and a coaching record that exudes excellence in every fashion. He will coach the front five offensive linemen and will recruit southern California for us."
"I'm very excited to have the opportunity to work with Coach Barnett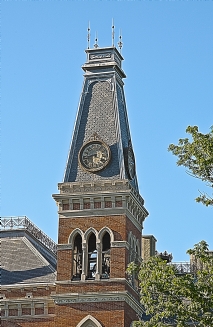 and his staff," Borbely said. "I know it's a great program and I'm proud to now be associated with it and have this opportunity to coach there."
An Associated Press story that was distributed nationally states, "Barnett said Borbely, a graduate of DePauw University, would join Colorado in time for the team's conditioning drills on Monday (the 18th)."
The University of Colorado's web site says, "A 1981 graduate of DePauw University (the same alma mater as CU athletic director Dick Tharp), (Borbely) earned his degree in history while lettering four times in football, being named the team's top lineman twice. His first taste of coaching came at the University of Evansville, where he worked two years (1981-82) as a graduate assistant while earning his master's degree in secondary education. He moved on to become the defensive line coach for the freshman team at Penn in 1983 (a part-time position), and then worked the next two seasons as a graduate assistant at Tennessee, with both the '84 (Sun) and '85 Volunteer (Sugar) teams going to bowl games."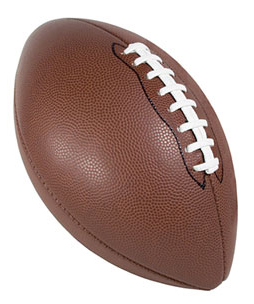 It continues, "His first-full time coaching position followed at Rice University in 1986, and it was the first of four successive three-year stints around the country. He moved from Rice to Temple in 1989, then to Tulane in 1992 and then to Stanford in 1995 before settling at Notre Dame in 1998. Along the entire way he coached the offensive line, and he was a part of two Stanford teams that went to the postseason. No less than six of the players he has coached have been drafted into the National Football League."
You can read the entire story at the University of Colorado's site by clicking here.
Back