Chinese Folk Dance Company to Dazzle DePauw with Free Performance Saturday
March 14, 2002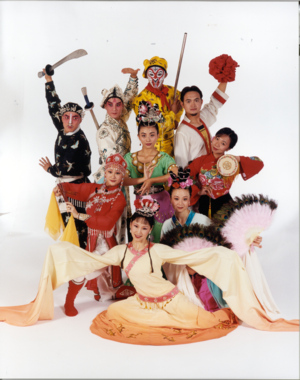 March 14, 2002, Greencastle, Ind. - Transporting its audiences to a world of colorful myths, historical drama and timeless beauty, the Chinese Folk Dance Company incorporates music and dance with elaborate costumes and props. The troupe brings to life the ancient classical and indigenous folk cultures of China, traveling through varied terrains of time and region, legend and reality. Through their art, the Chinese Folk Dance Company evokes the haunting beauty and melancholy of imperial courtesans, recreates the rousing carnival rhythms of a harvest festival and conjures up the dramatic beating of drums and clashing of swords on an ancient battlefield. This dynamic group will perform at DePauw University in the Performing Arts Center's Kresge Auditorium at 7 p.m. on Saturday, March 16.
Founded in 1973, the Chinese Folk Dance Company is based in Manhattan and is in residence at The New York Chinese Cultural Center. The dancers and musicians include internationally renowned artists from performance stages and academies in mainland China. They perform a vast repertoire of Chinese classical, folk and ethnic nationality dances and have appeared at concerts, festivals and celebrations across the country.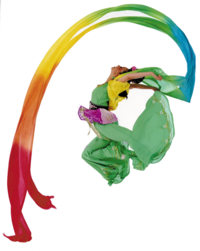 Including colorful dances with flashing swords, fluttering fans and soaring silk banners, the Chinese Folk Dance Company's performance will take you on a journey unlike any other, from the open prairies of Mongolia to the farming villages in the Yellow River delta to the Imperial Palace of ancient China.
A wonderful and culturally enriching experience for people of all ages, this event is being presented free of charge and is open to everyone. It is being sponsored by the DePauw Performing Arts Series, Student Services, Campus Life and Asian Studies.
You can learn more about the Chinese Folk Dance Company by clicking here.
Back