Indianapolis Star Previews Anna Deavere Smith's DePauw Visit
March 14, 2002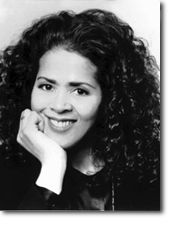 March 14, 2002, Greencastle, Ind. - Anna Deavere Smith is seen by millions of Americans in her recurring role as National Security Advisor Nancy McNally on NBC's The West Wing. In this morning's Indianapolis Star, TV/radio critic Marc Allan writes, "People may well recognize Smith from TV, but there's so much more to her than that recurring role. For the better part of 10 years, she's been traveling around the country, interviewing people and trying to understand their attitudes about race and race relations. She then turns their words into plays in which she performs all the characters. From 8 to 10 tonight at the DePauw University Undergraduate Honors Conference, she'll be talking about her work."
The story continues, "'I guess it's the idea that Walt Whitman had of trying to absorb America and have it absorb him,' she said by phone from Montreal, where she's acting in the film version of Philip Roth's The Human Stain. 'So my speech is some of my findings from that, some of the things I've been trying to absorb and learn about us and presenting characters who represent some of that.'"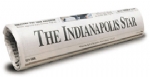 You can read the Star's article in its entirety at the newspaper's web site by clicking here.
To learn more about Anna Deavere Smith and her DePauw apppearance, click here.
Source: Indianapolis Star
Back