Statewide TV Show to Mark DePauw Milestone This Weekend
March 14, 2002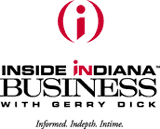 March 14, 2002, Greencastle, Ind. - On March 16, 2001, DePauw University announced creation of a national eLearning center, launched with a $20 million grant from Lilly Endowment. This weekend, Inside Indiana Business, a television program that is seen statewide, will mark the year anniversary of that announcement. The program, hosted by Gerry Dick, will look at how technology initiatives at DePauw, since named 361°, are creating new opportunities for DePauw students, other educational institutions, and businesses throughout Indiana.
Dennis Trinkle, coordinator of eLearning Initiatives, associate coordinator of Information Services and Technology and Tenzer University Professor in Instructional Technology will tell DePauw's story. He'll be joined on the show by DePauw senior, history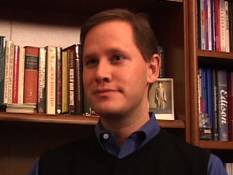 major and information technology associate Ben Hardaway. The four to four and a half minute segment will be seen throughout the weekend on a number of TV stations.
For a complete listing of stations and show times, click here.
The goal of the 361° initiatives is to make DePauw a national model for linking digital fluency with the classic critical thinking, speaking and writing strengths of liberal arts education.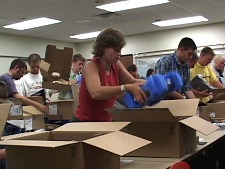 You can read the original eLearning announcement by clicking here.
DePauw President Robert G. Bottoms discussed the eLearning initiatives on Inside Indiana Business last April. Video clips and text are available here.
You can read about the Information Technology Associate Program (ITAP) by clicking here. A story on the naming of the initiatives, issued last month, can be accessed here.
Back