Why Getting Involved Matters: Noted Author Paul Rogat Loeb to Speak April 17th
March 21, 2002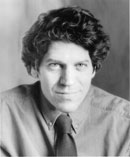 March 21, 2002, Greencastle, Ind. - Why do some people dedicate their lives to improving society, while others have no interest or involvement in the process? Paul Rogat Loeb, nationally recognized author of Soul of a Citizen: Living with Conviction in a Cynical Time, has spent his life researching and writing about citizen responsibility and empowerment. Wednesday, April 17, 2002, Loeb will bring his observations to DePauw University, when he presents a Civic Education Conference. Sponsored by the Hartman Center for Civic Responsibility and Leadership and the Bonner Scholars Program, the speech will begin at 7:30 p.m. in Meharry Hall of historic East College.
In Soul of a Citizen, Loeb says that too many Americans are led to believe that individual action is insignificant when compared to the larger problems of society, and thus determine that activism is a waste of energy. But Loeb makes a very strong case that social change begins with each of us, and each of us has the power to make a difference.

"The way we live our life is important," Loeb has said. "Cumulatively, thousands of decisions — like supporting public transit whenever possible instead of driving — help make more options possible. And all of us need to be caring to others. But if all of us do these things, but only these things, a lot of problems will fall through the cracks. Who will take care of healing the planet? Who will clean up the mess of our corrupt campaign finance system? Who will address our growing inequalities, where the wealthiest 1% now control more wealth than the bottom 94%? These kinds of challenges can only be solved through common action. And it is possible, even if we're often told our voices don't matter. So it's a matter really of taking our deepest felt convictions, what we believe in our hearts, and bringing them into the public sphere."
Paul Rogat Loeb's other books include Generation at the Crossroads: Apathy and Action on the American Campus, Hope in Hard Times, and Nuclear Culture. He has also written on social involvement for the New York Times, Washington Post, Los Angeles Times, Psychology Today, Redbook, Parents, Christian Science Monitor and Mother Jones. He's been interviewed on major broadcast networks around the world, including CNN, NPR, PBS, C-SPAN, NBC-TV and the BBC, and has lectured on over 200 college campuses.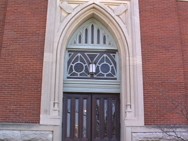 Loeb's talk will complement the Hartman Center Volunteer Awards, which will immediately follow the convocation. Recipients will include DePauw University students and members of the Putnam County community. While at DePauw, Loeb will also conduct a faculty workshop and have lunch with students. His 7:30 p.m. speech is free and open to the public.
For more information on Paul Rogat Loeb, visit his web site by clicking here.
Back